Brown Sugar-Bourbon BBQ Sauce
From Carrie Morey's Hot Little Suppers cookbook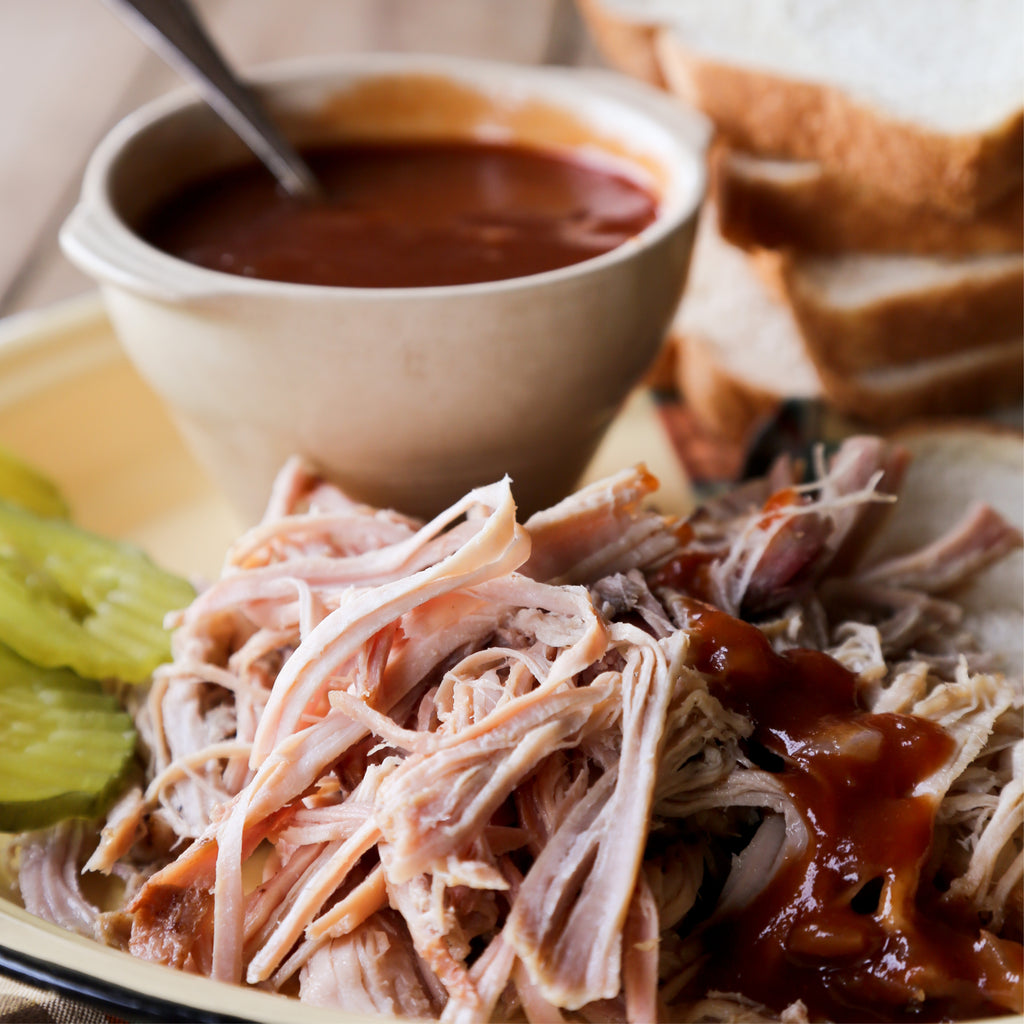 Ingredients
• 2 tablespoons vegetable oil
• 2 cups minced yellow onions
• 3 tablespoons minced garlic
• 1/2 cup packed dark brown sugar
• 2 cups ketchup
• 1/3 cup bourbon
• 1/3 cup cider vinegar
• 1/4 cup Dijon mustard
• 1 tablespoon Worcestershire sauce
• 2 teaspoons dry mustard
• 2 teaspoons Sriracha (Asian chili sauce), Tabasco sauce, Texas Pete, or your favorite hot sauce
• 1 teaspoon chili powder
• 1/2 teaspoon ground cumin
• Kosher salt and freshly ground black pepper
I don't know about y'all, but I love a good, chunky BBQ sauce. It can go with anything like ribs, wings, pulled pork, or just as a good dipping sauce. Everyone has their own version of barbecue sauce, but this is a good ketchup or tomato-based barbecue sauce. I personally love both, so whatever your preference, BBQ sauce is loved by all. If you prefer a smoother sauce, you can let it cool and puree it in a blender.
Instructions
Heat the oil in a saucepan on medium heat. Add the onions and cook about 10 minutes, stirring occasionally, until golden brown.
Add the garlic and cook until the garlic is fragrant. Add the sugar and cook, stirring, until it melts, 6 to 8 minutes.
Stir in the remaining ingredients and simmer 20 to 30 minutes. Taste and adjust the salt and pepper.
Grab my first cookbook: Callie's Biscuits & Southern Traditions, to get this recipe and so many more!!
Hot Little Tip
A sauce that is loved by all!