Cucumber Dillicious Sandwiches
From Carrie Morey's Hot Little Suppers cookbook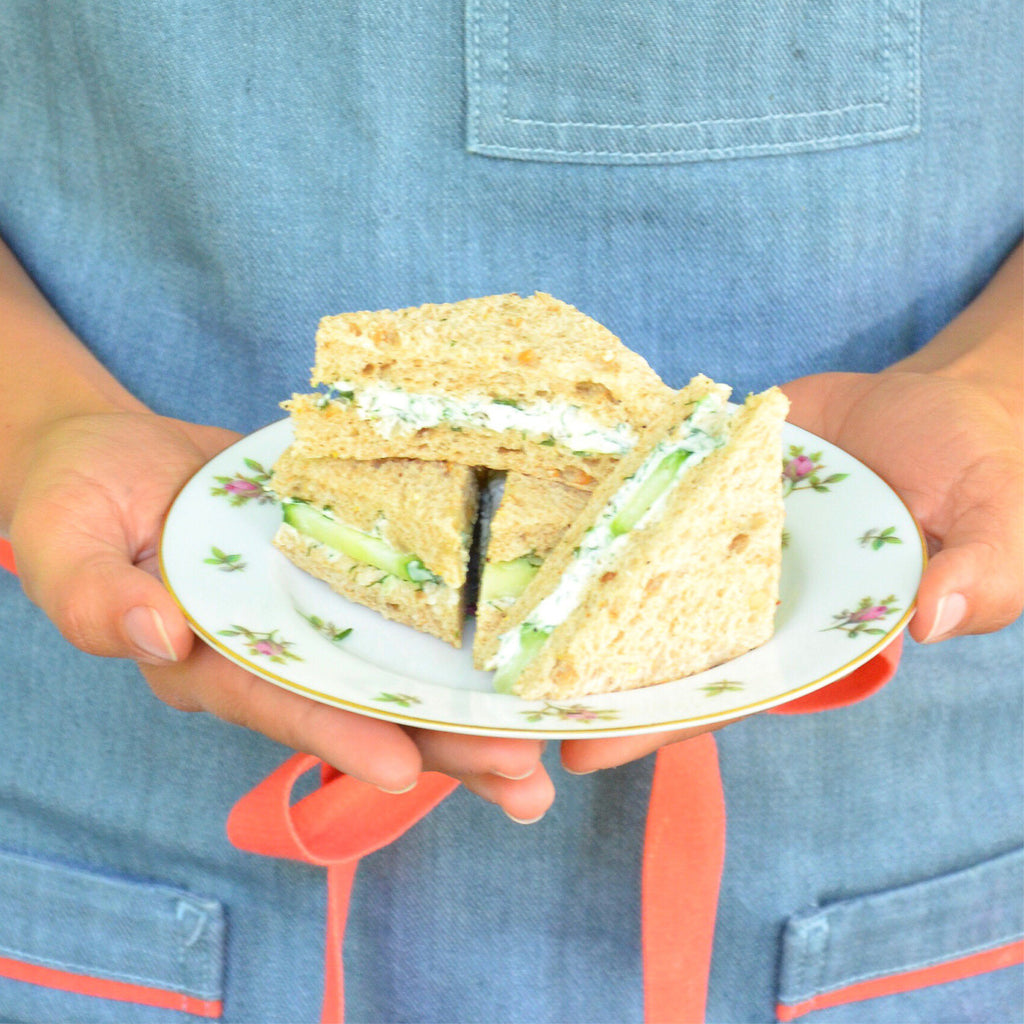 Ingredients
• 1 cup mayonnaise
• 2 blocks of cream cheese (8 oz) at room temperature
• 1/2 cup finely minced onion
• 1/2 cup finely minced dill
• 1/4 cup finely minced fresh mint
• 2 cloves garlic, minced
• 1/4 teaspoon kosher salt
• 1/8 teaspoon freshly ground black pepper
• White sandwich bread, crusts removed
I can't get enough of cucumber sandwiches. The crunch of the cucumbers and the creaminess of the spread makes my taste buds happy with every bite! They are perfect for hot summer days or for an afternoon Southern soiree. In the south, we even serve them at weddings. What could be more versatile? The dillicious spread is what really makes these sandwiches stand out. It can even double as a dip with your favorite potato chip! 
When I'm feeling particularly fancy, I dress up this recipe by substituting the white bread for a buttermilk biscuit. The Cucumber & Dillicious Biscuit Crostini is a spin on a classic that will keep guests coming back for more hors d'oeuvres! 
Find the recipe in my cookbook or have our Hot Little Biscuit catering team do the work for you! 
Instructions
Combine mayonnaise, cream cheese, onion, dill, mint, garlic, salt, and pepper. Beat well or whip with a handheld mixer or in a stand mixer.
Spread 1 to 2 tablespoons onto 2 slices of bread. Place cucumbers on one slice of bread and top with the remaining slice.
Cut into quarters. Serve cold.
Hot Little Tip
I chill these sandwiches before serving so they're extra cold and refreshing!