3 Crowd-Pleasing Shortcake Biscuits Recipes
From Carrie Morey's Hot Little Suppers cookbook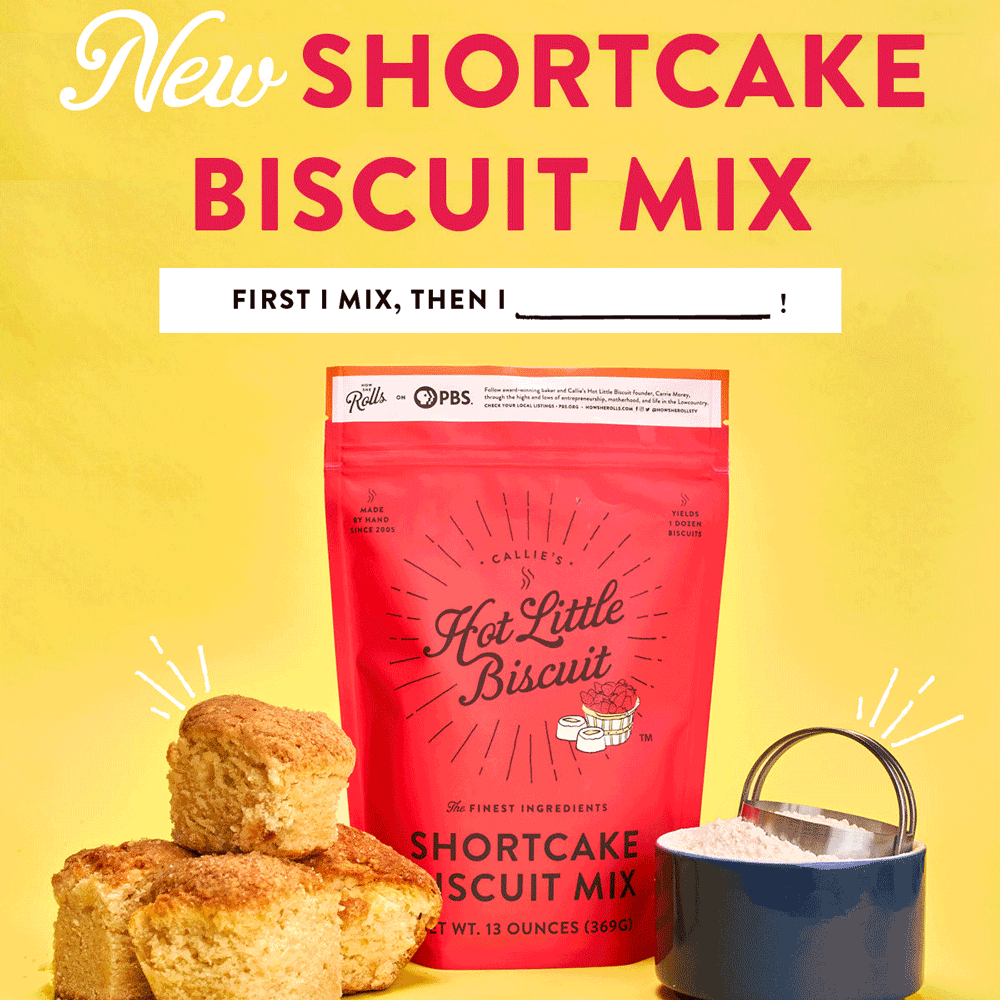 Ingredients
• Callie's Hot Little Biscuit Shortcake Biscuit Mix
• Your appetited
Some think of southern biscuits as just a savory breakfast bread... by now, y'all know that we at Callie's Hot Little Biscuit believe that is a falsity! While we love a savory biscuit recipe, we know that it's the sweet ones that draw us in for a dessert at the end of the day. Biscuits may be the bread of the South, but we love watching fans across the country fall in love with handmade biscuits for breakfast, lunch and dinner. 
Here are my three favorite ways to use our Shortcake Biscuit Mix – morning, noon, and night! 
Morning: The Patty Cake
Inspired by a winter special at our eateries, this savory-sweet treat has all the fixins. Take our shortcakes, slice them in half and add your favorite breakfast sausage. Top with powdered sugar, maple syrup, and bacon crumbles! 
Noon: The Classic Strawberry Shortcake
A springtime favorite here in the South, the strawberry shortcake is a southern staple each spring during strawberry season. I love visiting our local farms here in Charleston to pick up fresh berries for our eateries. We top with house made whipped cream and turbinado sugar! 
Night: Ice Cream Shortcake Sandwiches
Even the most humble vanilla bean ice cream takes this dessert to another level. My girls top theirs with hot fudge and sprinkles. 
Night - Take 2! Shortcake Sheet Cake 
You'll never use cake mix again... just trust me on this one...
So now the question is – which version are you making first? Tell me in the comments!
Shop this post
Callie's Hot Little Biscuit Shortcake Biscuit Mix
Hot Little Tip
Shortcake biscuits are one of my favorite sweet treats because you can dress them up a million different ways! The biscuit recipe options are truly endless!