Summer Succotash
From Carrie Morey's Hot Little Suppers cookbook
"I love to serve this with freshly seared fish from the dock!" ~Carrie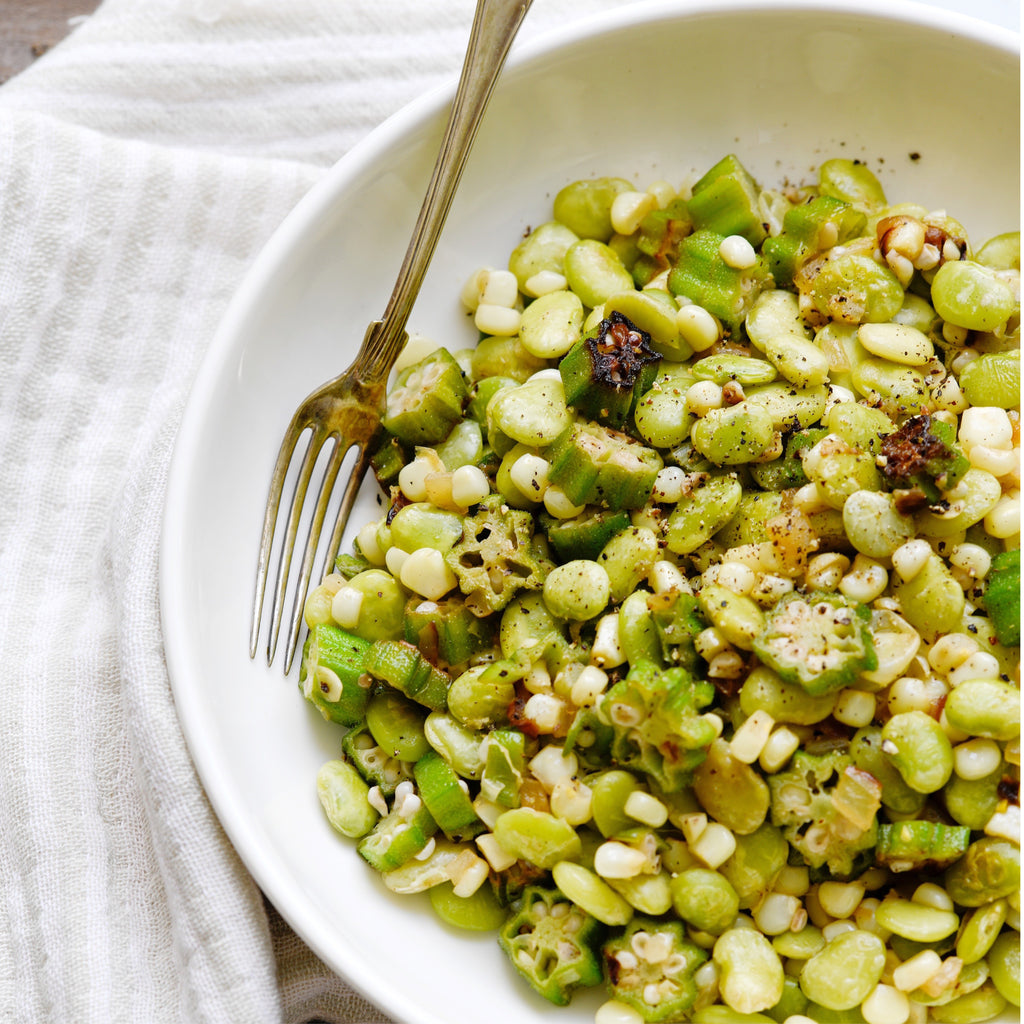 Ingredients
• 1 cup okra, cut into 1/4 inch pieces
• 1 cup raw corn, cut off the cob
• 1 cup butter beans
• 1 white onion, diced
• 2 tablespoons butter, divided
• 1 tablespoon olive oil
• 1/4 cup white wine
It is hot outside! Sometimes the South Carolina heat is so unbearable that I don't even want to cook. Queue this fresh and easy succotash. This is a simple summer recipe that requires in-season vegetables and a skillet. I stopped by my favorite roadside veggie vendor, Ruke's, and bought what was just picked, fresh and local. You can pick up vegetables from your local farmer's market or produce section of the grocery store. Feel free to be creative with your vegetable choices! Succotash makes for the perfect summer side dish. 
Ingredients
In a saucepan over medium heat, add the butter beans and just enough water to cover them and a pinch of salt. Let simmer for 30 minutes. Once tender, remove from heat and strain the liquid from the beans.
Add the butter and olive oil to a cast iron skillet over medium high heat. Add the okra onions and cook until slightly brown, making sure not to over stir. About 6-8 minutes.
Lower the heat to medium and add the butter beans. Cook for another 5 minutes.
Add the corn, salt and pepper to taste, and stir. Add the wine and toss to coat. Cook for 1-2 minutes and remove from heat.
Add one tablespoon of butter, tossing to coat. Serve immediately and enjoy!
Hot Little Tip
This dish is as fresh as it gets for summertime. I love to serve this with freshly seared fish from the dock!