Savory Roasted Pecans
From Carrie Morey's Hot Little Suppers cookbook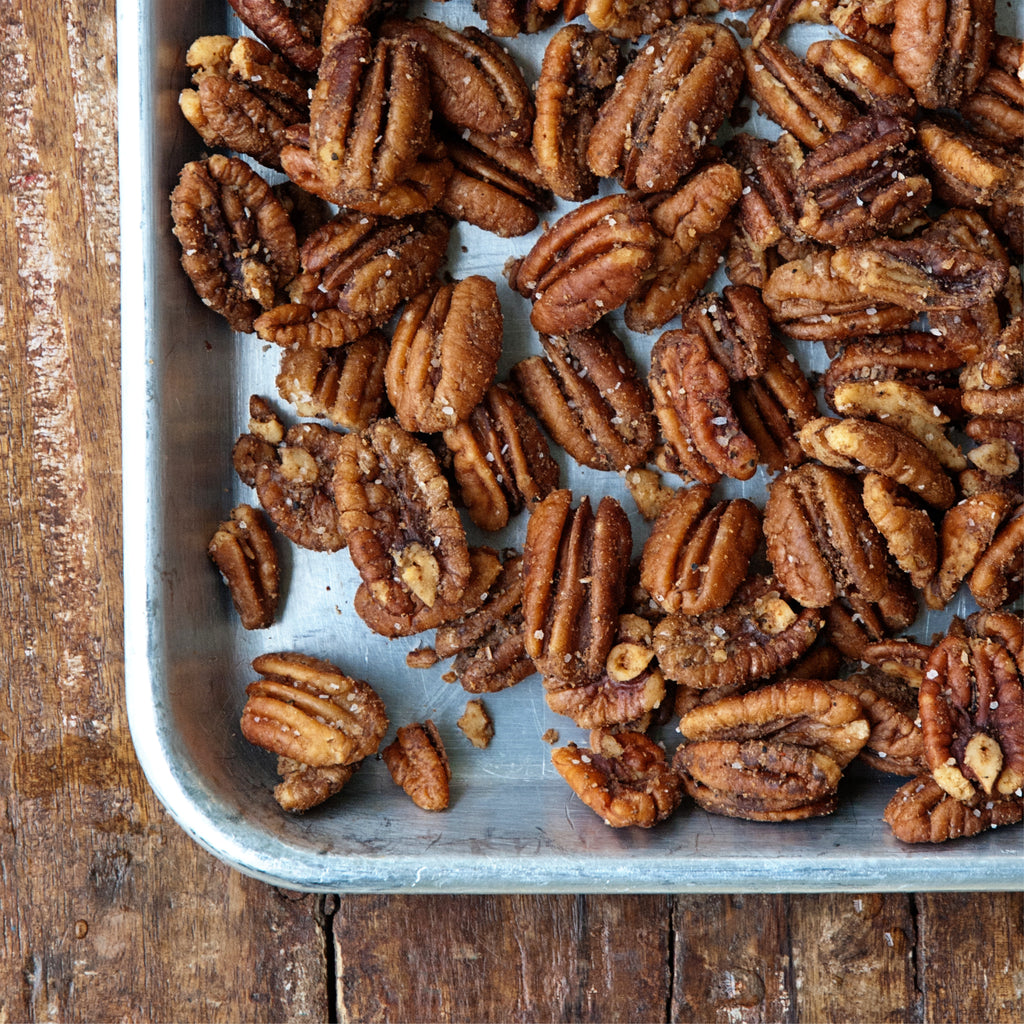 Ingredients
• 16 ounces pecan halves
• 6 tablespoons (3/4 stick) butter, melted
• 1/2 teaspoon kosher salt
• 1/2 teaspoon freshly ground black pepper
• 1/2 teaspoon crushed red pepper flakes
• 1/2 teaspoon chili powder
• 1/4 teaspoon sweet paprika
• 1/4 teaspoon ground cumin
We at Callie's Hot Little Biscuit consider these pecans an entertaining essential - a cocktail nut with just the right mix of salt and spice. Nuts can be very expensive, but they last forever in the freezer, so I buy them less expensively in bulk during the harvest season and pull them out when I need them. 
Instructions
Preheat the oven to 350°F.
Coat the pecans in the butter. Combine the salt, pepper, red pepper, chili powder, paprika, and cumin in a heavy paper bag. Add the pecans and shake to coat well.
Spread the nuts on a baking sheet and roast in the oven for about 10 minutes, until lightly browned and fragrant.
Let cool and store in an air tight container.
Note
For a smoky flavor, add 1/2 teaspoon smoked paprika to the seasonings. You can also use the same process and substitute different spices to fit the theme of your party or the rest of your menu. For example, use grated lemon zest and thyme leaves instead of the spicy ingredients, or use coriander instead of cumin and substitute pistachios for the pecans. 
Let us do the work. Shop them pre-made here! 
Hot Little Tip
In the South, pecans are certainly a staple!