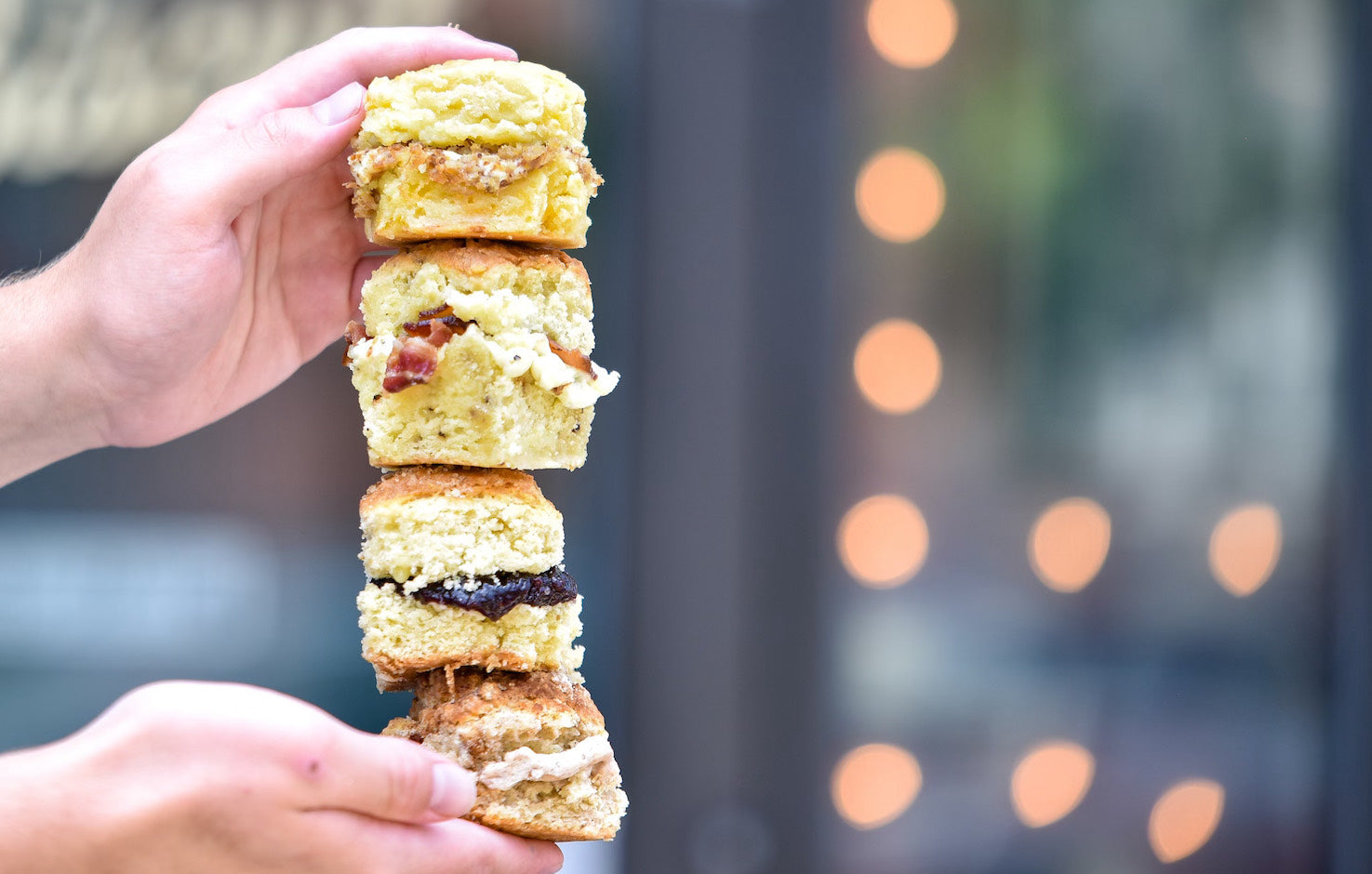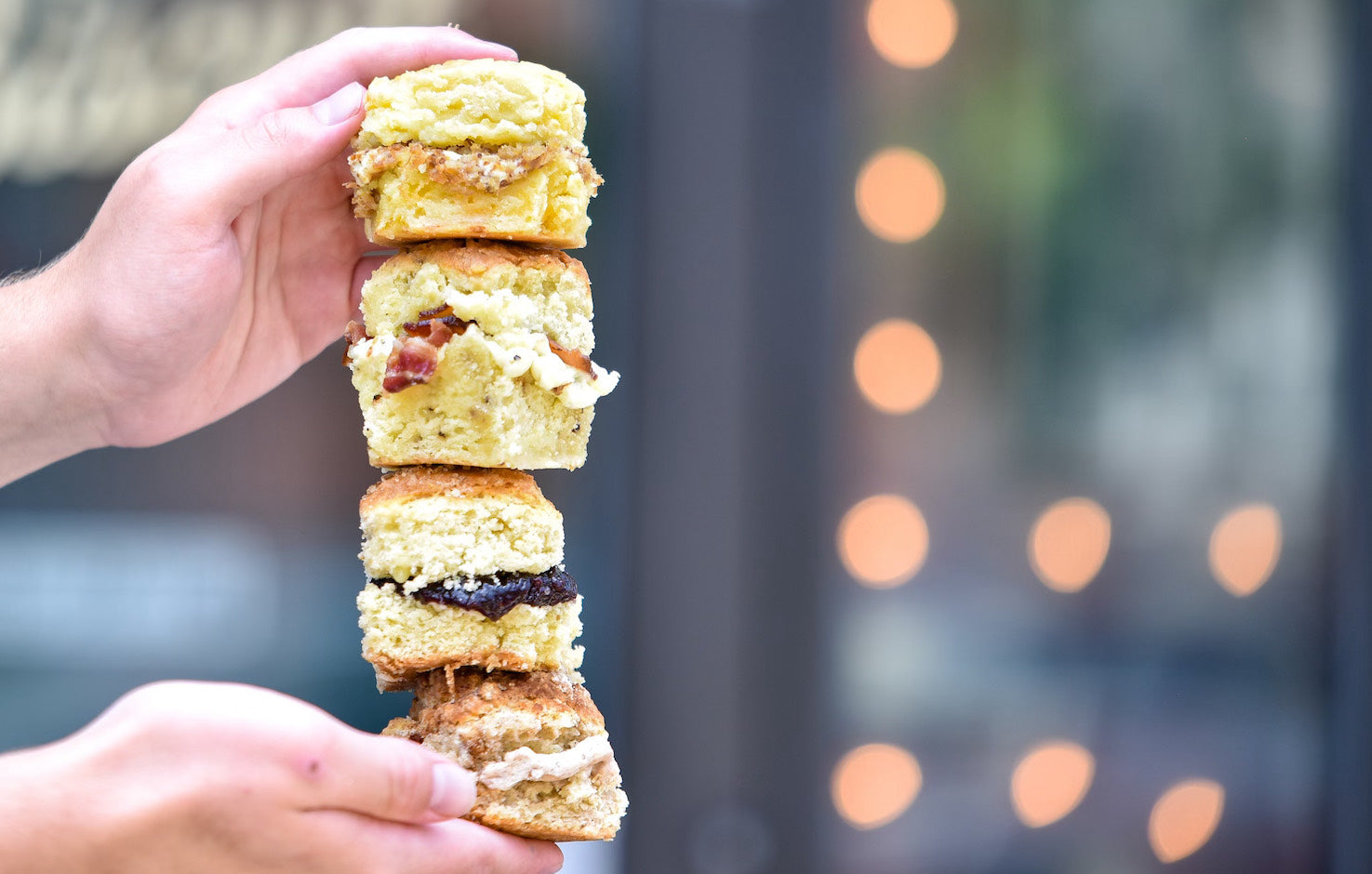 Be a Biscuit with us!
Brand Partnerships
Callie's Hot Little Biscuit is always looking for brand partners and affiliate advocates to Be a Biscuit – spread kindness, confidence, and equality. We are keeping the art of southern biscuit making alive through baking handmade biscuits for our families and yours. We strive to spread the Be a Biscuit message through our handmade products.
Whether you're hosting a special event, creating mouth watering content to share with your own community, or looking for a brand partner that puts quality first, Callie's Hot Little Biscuit can help! Submit an inquiry below and review our affiliate program here. We offer 18% commission rate with payments made on Share a Sale.