3-Ingredient Pimento Cheese Sausage Balls
From Carrie Morey's Hot Little Suppers cookbook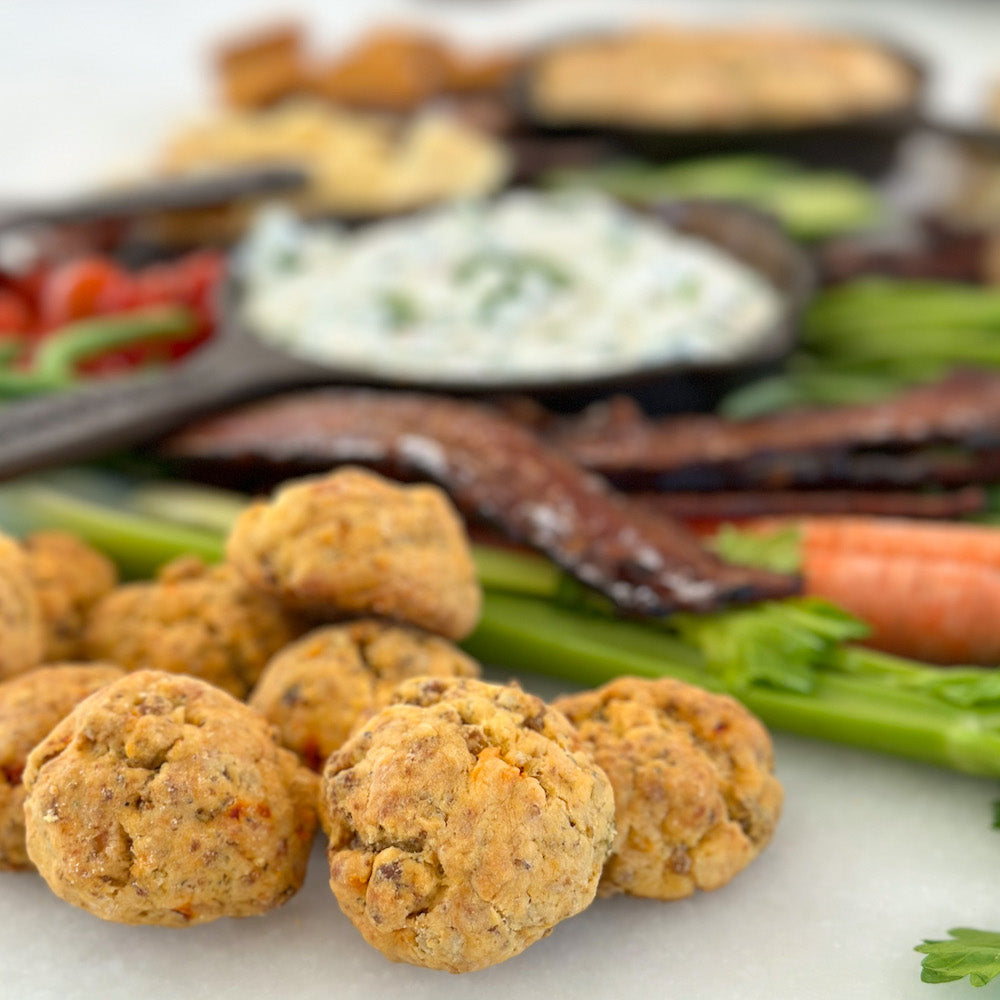 Ingredients
• 2 cups Biscuit Mix (Buttermilk or Gluten-Free)
• 1lbs Porter Road Sweet Italian Sausage
• 12oz Pimento Cheese
If you have 20 minutes, you can make this appetizer or breakfast snack. It is super easy because all you have to do is dump, mix, and roll! The key here is to use quality ingredients! I obviously reach for our biscuit mix (or gluten-free mix) and pimento cheese. One of my favorite places to get quality meats is Porter Road. I love their Sweet Italian Sausage. It is super flavorful and has no fillers, but don't let the name fool you... this sausage has a kick that I absolutely adore! 

Instructions
Preheat oven to 350 degrees.
Cook sweet Italian sausage in a cast iron. Drain well. 
In a large bowl, place two cups of biscuit mix. Add drained sausage and pimento cheese. Combine. 
Roll combined ingredients into small, bite sized balls and place on a parchment-lined baking sheet. 
Bake for 15 minutes, until golden brown. 
Shop the Post
Buttermilk Biscuit Mix or Gluten-Free Biscuit Mix
Porter Road Sweet Italian Sausage
Hot Little Tip
These are not just a great party appetizer – I actually love these for breakfast!