Cast Iron S'mores
From Carrie Morey's Hot Little Suppers cookbook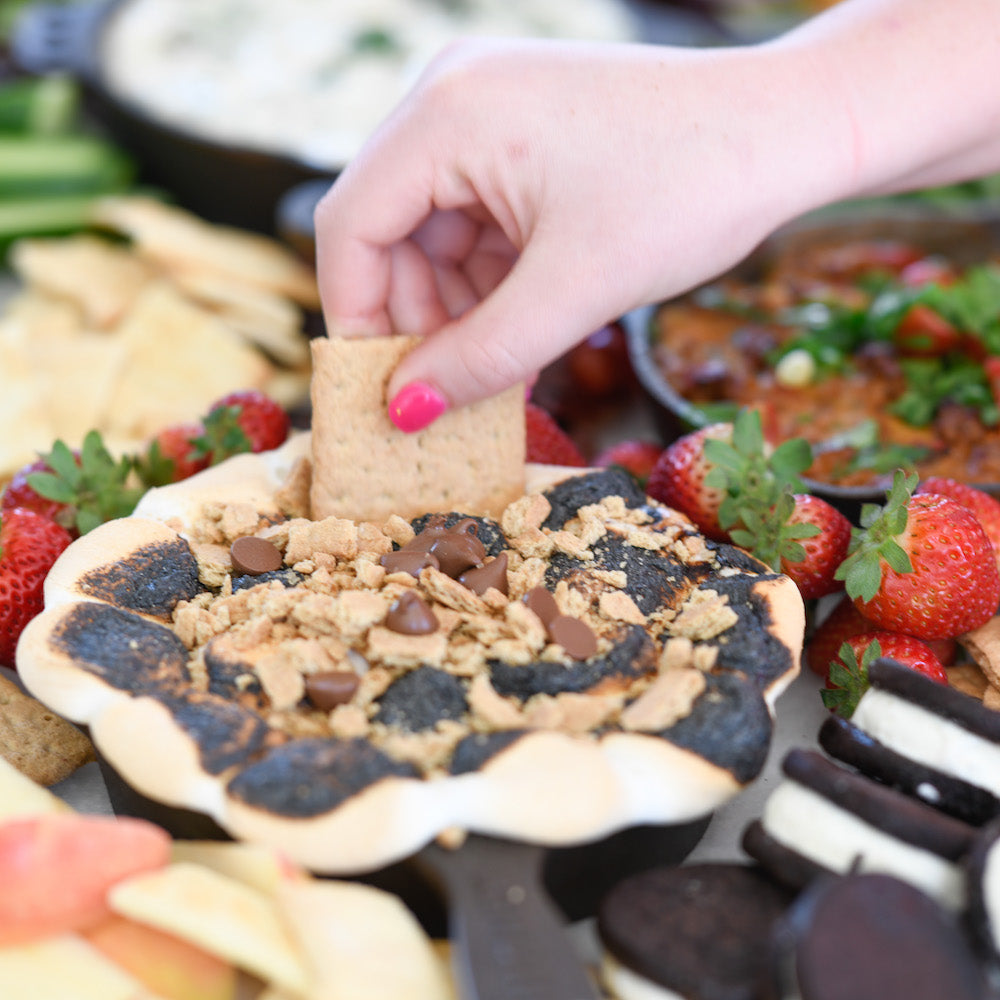 Ingredients
• 6oz Milk Chocolate & Semi Sweet Chocolate (mixed)
• 1 Bag of Marshmallows
• Graham Crackers, for topping & dipping
This one is a treat! I love s'mores, but when the weather does not cooperate, I like to bake them inside. This super easy, one dish dessert is a fun addition to any grazing board. I even love to make a "party trick" out of it by waiting until my guests arrive to use my torch lighter before presenting it on the dessert table. 
I used my Smithey Ironware No. 6 Skillet for this dish. You all already know that I am a big cast iron girl... I love the small size for desserts and dips! It is perfect for a grazing board or a mid-week pick me up dessert. 
Instructions
Preheat oven to 350 degrees. 
Bake the milk chocolate and semi-sweet chocolate in your cast iron until melted. 
Top with marshmallows and place into oven for about 10 minutes, until marshmallows are melty and bubbling. 
Remove from oven, and use a torch lighter to crisp the top of your marshmallows (like a camp fire!). 
Top with chocolate chips and crumbled graham crackers. 
Serve with graham crackers, Cocoa & Cream Cookies, or fresh fruit. 
Shop the Post
Smithey Ironware No. 6 Skillet
Hot Little Tip
Use a kitchen torch lighter as a "party trick"! Guests will love watching the marshmallows melt before diving into this sweet dessert!