Our Award-Winning Blueberry Shortcake Biscuit Recipe
From Carrie Morey's Hot Little Suppers cookbook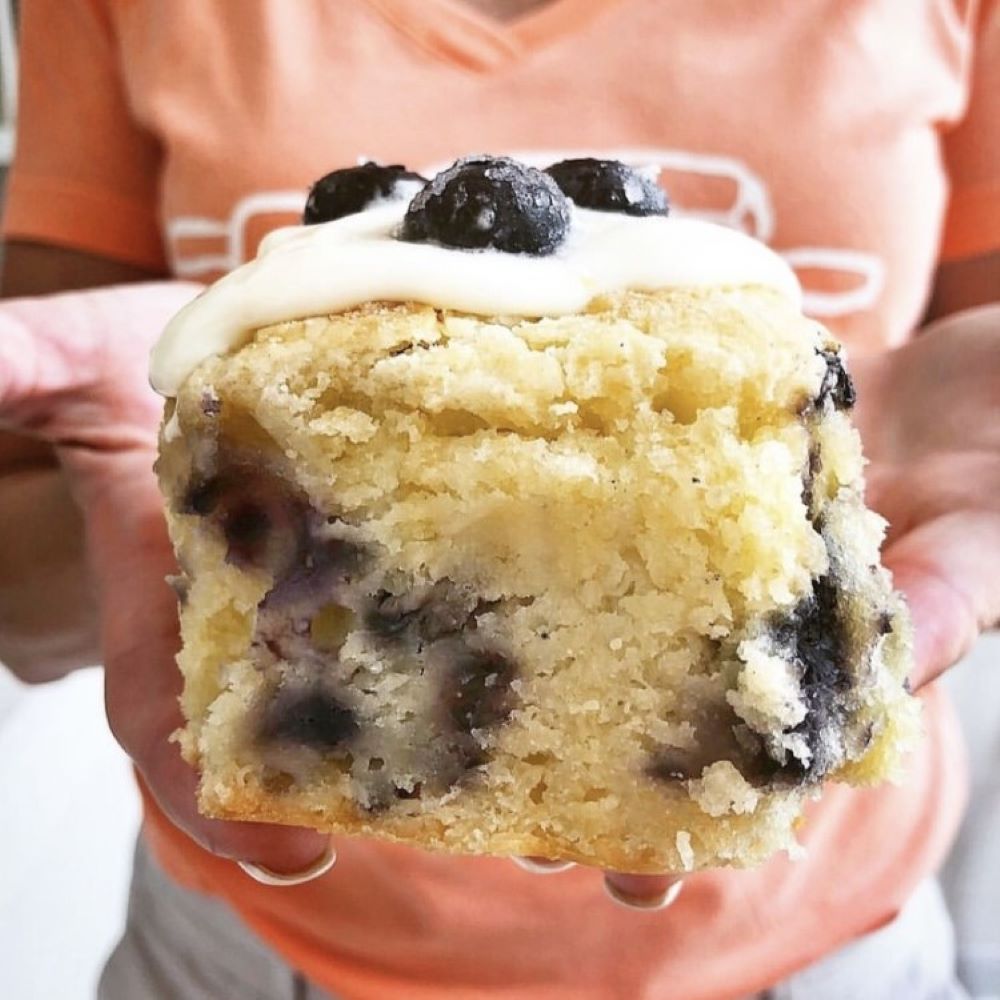 Ingredients
• 2 cups Self-rising flour
• 10 Tablespoons salted butter, divided
• 1 Teaspoon of vanilla added to your buttermilk
• 1 cup of blueberries
• 1/4 cup of white sugar
• 3/4 to 1 cup buttermilk
• Turbinado sugar for dusting
If you've been in the Callie's family long, you are very familiar with this legendary biscuit, made with real fresh blueberries. It's a sofi Award Winner for a reason! 
The blueberry biscuit was born out of a seasonal weekend special at the Callie's Hot Little Biscuit eateries. As our customers raved about the seasonal special made with real blueberries, I knew there would be a market for packaging it up for our online shoppers. In 2021, this hot little biscuit won the Silver sofi Award for the Breads category. 
These sweet, fluffy blueberry biscuits are served perfectly alongside homemade icing, so I like to add a savory element when eating them. Crispy bacon and cheese grits are perfect additions to make this a delicious brunch!
If you need more tips and tricks on hand-making your biscuits: check out the Callie's Award Winning Buttermilk Biscuit Recipe and Techniques blog for extra information.
Instructions:
Preheat oven to 375 degrees.
Place 2 cups of the mix into a large bowl.
Add 8 tablespoons of salted butter and work it into the mix in a snapping motion with your fingers until your mix is the consistency of grated Parmesan cheese.
Add the sugar to the flour mixture.
Add the blueberries to the mixture.
Make a well in the center of the dough, add vanilla and buttermilk, and combine until the dough is wet and sticky.
Dust the dough, rolling surface, rolling pin, and a 2-inch biscuit cutter very liberally with the remaining biscuit mix.
Dump the dough onto a floured surface. Roll dough to ½-inch thick. Using the floured biscuit cutter, cut straight down into the dough, starting from the outside edge of the dough and working in.
Place biscuits on a parchment-lined baking sheet with sides. The biscuits should touch each other on the pan.
Brush with 2 tablespoons butter.
Bake for 16-18 minutes, turning the pan halfway through and continuing to bake until the tops are a light golden brown.
Top with turbinado and icing.
Shop the Post:
Not in the mood to bake? Buy our frozen Iced Blueberry Biscuits, just simply reheat them!
Hot Little Tip
Switch your blueberries for any other berry for a delicious berry assortment!