Brown Butter Beer Bread
From Carrie Morey's Hot Little Suppers cookbook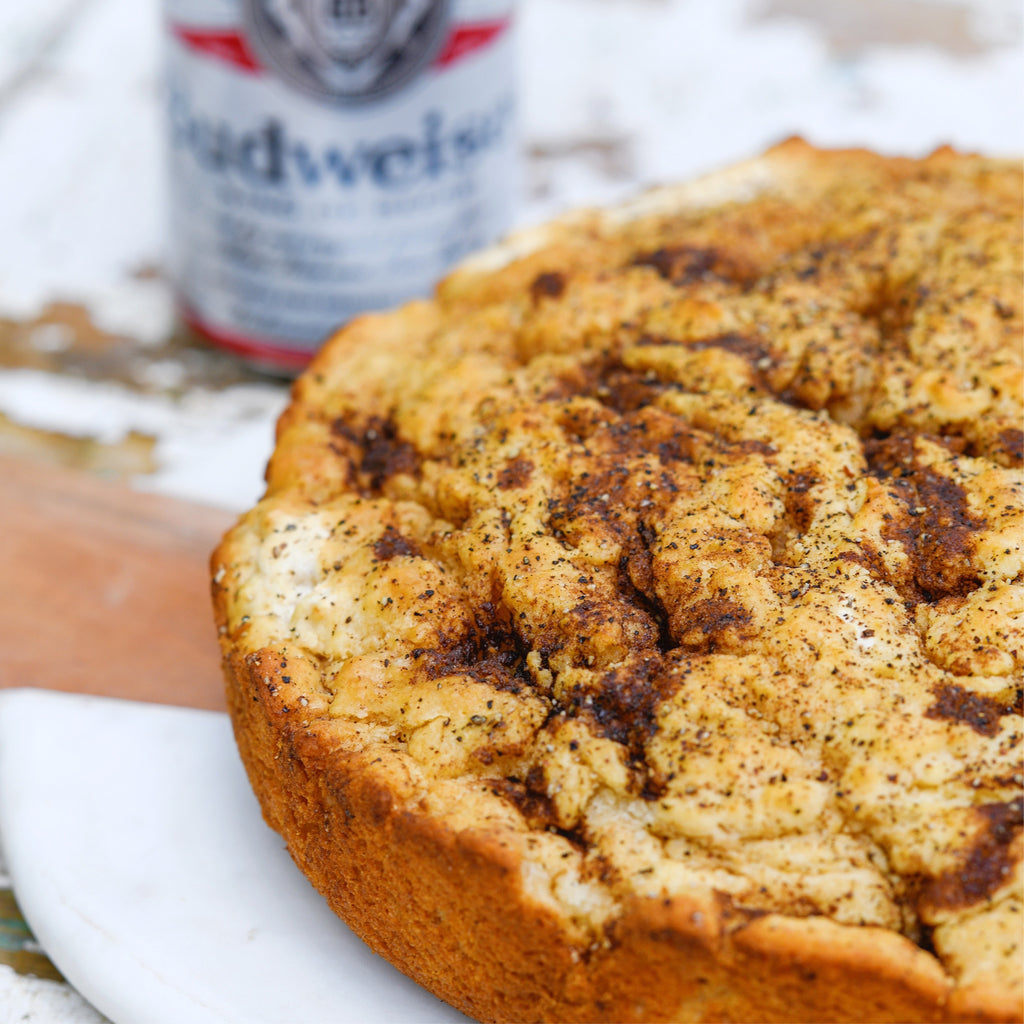 Ingredients
• 3 cups self-rising flour
• 1 teaspoon kosher salt
• 1 tablespoon honey
• 12 ounces beer (do not use a light beer)
• 4 tablespoons butter
• Fresh cracked pepper
This is a recipe born in the quarantine. I was trying to figure out how to make bread with little supplies. I found a recipe for self-rising loaf bread and made it my own but adding honey and browning the butter. These additions gave the bread and nutty and salty flavor. The best part is it's ready in 30 minutes. There is no waiting on the dough to rise and you don't need the yeast. I absolutely love this recipe. It's perfect in times of a pandemic or simply when you're in a bit of a hurry. 
Instructions
Preheat oven to 400°F.
Heat the butter in a Dutch oven over medium heat. Let cook for 5 minutes or until the butter starts to brown. Don't let it burn. Turn off heat. Swirl the butter around the pan and pour the excess butter into a small bowl. Set aside.
In a large bowl, mix the flour and salt together. Add the honey and mix well into the flour. Slowly add the beer and mix it thoroughly into the flour. It will be a wet consistency.
Add the dough into the buttered dutch oven. Drizzle the remaining brown butter all over the top of the dough. Sprinkle with a generous amount of cracked pepper.
Bake for 20-30 minutes or until golden bread. Remove from oven. Let cool for 5 minutes and then turn out onto a cooling rack.
Slice and Enjoy!
Hot Little Tip
My favorite way to enjoy this bread is sliced and toasted with extra butter the next day.