Callie's Hot Little Biscuit Catering and Preferred Vendors
From Carrie Morey's Hot Little Suppers cookbook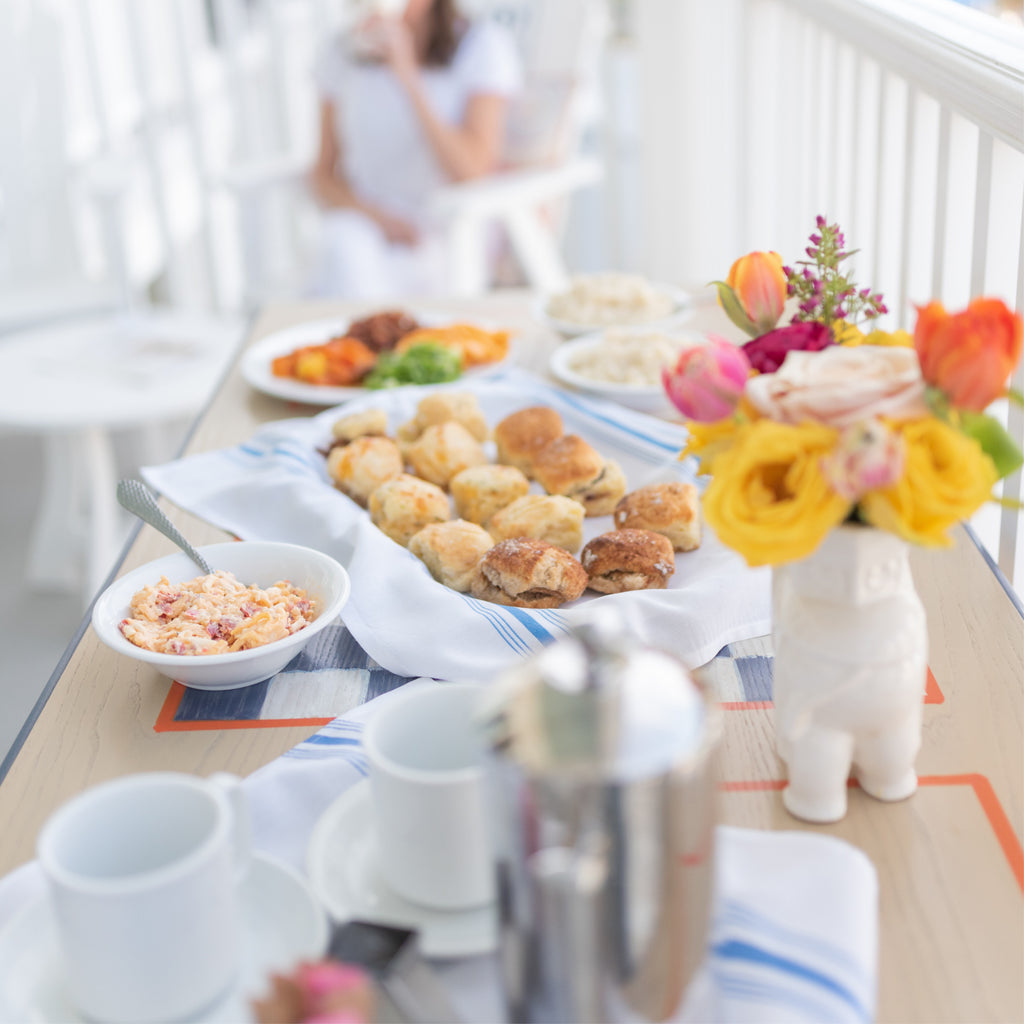 Planning an event in Charleston?
If you are planning an event in Charleston, book Callie's Hot Little Biscuit for all your food needs. Check out our favorite vendors to work with for everything else you could need!!
Make your event spectacular with the help of the Callie's Hot Little Biscuit catering team. Our selection of Southern staples are fit to please any crowd – including office luncheons, bachelorette parties, weddings, corporate events, and more! The Callie's Hot Little Biscuit catering menu has a variety to choose from like our legendary grits bar, tea sandwiches, fresh salads, and of course, our hot little biscuits.
HOT LITTLE REFERENCES FROM OUR PREFERRED VENDORS: 
"We LOVE the convenience of Callie's Hot Little Biscuit catering for our bachelorette groups visiting Charleston — we are able to focus on our decor and special treats, and Callie's is always on time with their delicious pre-ordered deliveries!"
Kay & Co is a concierge service specializing in decorations, balloons, backdrops, + fridge-stocking for bachelorette & girls' weekends in Charleston!
"Working with the team at Callie's Hot Little Biscuit is a pleasure! From the quick response time, to professional and friendly service, to the charming packaging and catering presentation to the delectable first bites... We enjoy working with Callie's as much as our clients enjoy savoring the delicious food. We appreciate that Callie's is willing to customize the menu and deliver the experience based upon our needs. Southern hospitality is truly evident with Callie's, helping make our events even more meaningful!"
The KLH Group is a full-service destination management and luxury event production company that specializes in fun. They combine expert advice, innovative ideas and meticulous attention to detail to create high-end experiences which include social connection and community engagement. Whether it's a company retreat, regional meeting or team-building event, they pull out all the stops to create unforgettable guest experiences. They create experiences that matter.
"Callie's Hot Little Biscuit is a staple in our programs. Clients love the interactive experience they get and we love being able to see the joy on their faces because of that experience. Each time we work with Callie's Hot Little Biscuit's the clients cannot get over the amazing customer service each of their employees gives. Not only that but getting some fresh, warm biscuits is pretty unbeatable! We look forward to working with Callie's again in the future!!"
Just as Callie's knows the secret to blissful biscuits, Destination South Meetings + Events knows the perfect ingredients for unforgettable events. Take one-part customized experiences, add unrivaled connections and top it all off with a dash of creative Coastal flair.  Blend with passion and steep in southern hospitality.  It's a 26-year-old, award-winning recipe you just can't get anywhere else! From exclusive incentives to full-scale conference planning, they are Charleston's only comprehensive design, planning, and production go-to.
"Callie's Hot Little Biscuit not only is adored by my clients, but they are a breeze to work with. From ordering to pick up or delivery the communication and reliability is on point. The BEST part is the delicious food and makes my business shine (the pimento cheese is a must!)!!"
Pampas & Picnics is a luxury experience event business that specializes in pop-up picnics. They create intimate moments + quality time with family and friends.
Visit The Spa of Charleston and reserve their "Only Wanna Bee with You" spa package including a full body polish, wrap, and massage (120 minute treatment) from the spa and one of our buttermilk biscuit making classes for a group! 
Hot Little Tip
All vendors, including Callie's Hot Little Biscuit, are perfect for any size event!