Cast-Iron Green Beans
From Carrie Morey's Hot Little Suppers cookbook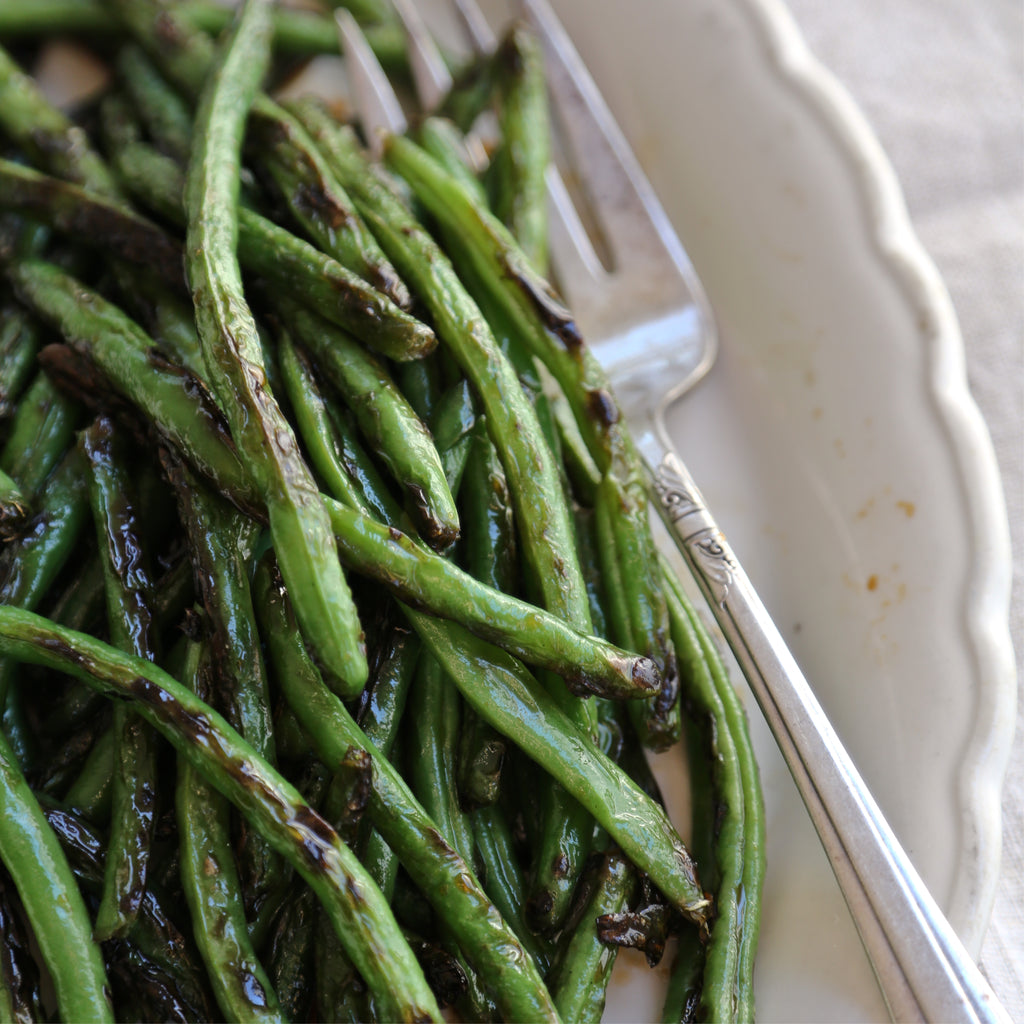 Ingredients
• 1 pound green beans, tips removed
• 1 tablespoon soy sauce
• 1 1/2 teaspoons sesame oil
Green beans are one of the few sides that pair well with any meal. Mainly because you can cook them so many ways! We'll keep this read simple with three of my favorite ways to prepare green beans:
Pair your perfectly grilled burger with fried green beans to substitute fries.
You can never go wrong with simply steaming them with a pinch of salt to pair with your steak for a special occasion. 
In a rush? Try roasting them in a cast-iron skillet with minimal spices to prepare a simple, yet delicious side. 
Whether their steamed, roasted, or fried green beans, I can always find a way to enjoy them! Discover how I like to roast them in my cast-iron for a quick dish I can throw together when I get home from a busy day.
Instructions
Preheat the oven to 400 degrees F.
Place the beans in a cast-iron skillet. Sprinkle with the soy sauce and sesame oil and toss to coat. Roast for 15-20 minutes, until just crispy.
Hot Little Tip
You can use this same method to fix asparagus or snow peas.