Cocoa & Cream Cookie Ice Box Cake
From Carrie Morey's Hot Little Suppers cookbook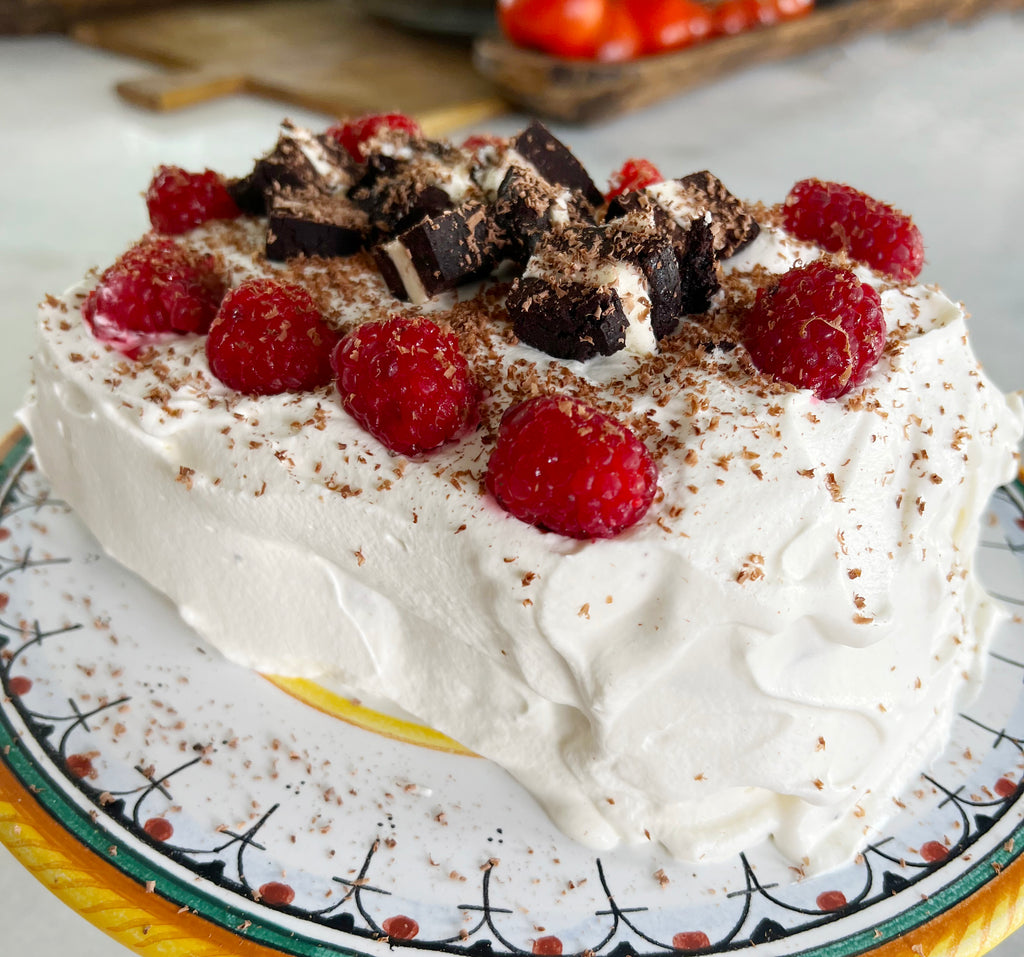 Ingredients
• 2 boxes of Cocoa & Cream Cookies
• 2 teaspoons vanilla
• 1/2 cup powder sugar
• 4 cups heavy cream
Every Southerner knows to avoid the oven in the Summertime! What do you do when you need a cake during the heat? Enter the ice box bake.
The icebox cake – which is similar to a trifle because it layers ingredients – was first introduced in the 1920s as a way to promote the ice box (refrigerator) as a kitchen appliance. Fast forward a hundred years later, this sweet treat is a decadent way to keep cool in the hot summer months. 
I thought it would be delicious to use Callie's Hot Little Biscuit's Cocoa & Cream Cookies with handmade whipped cream and top it with fruit, more Cocoa & Cream Cookies and chocolate shredding.
Instructions:
Add heavy cream, powder sugar and vanilla in

 a chilled mixing bowl. Beat with an electric mixer until medium-soft peaks form.

Start with a base layer of whipped cream, add 8 cocoa & cream cookies top with more whipped cream. Repeat the process until you get the desired level of cake.
Place in refrigerator for at least 6 hours or overnight.
Top with your favorite accoutrements like fruits, chocolate, nuts, or more cookies.
Shop the post:
Hot Little Tip
So easy to make the night before a gathering in the Summer.