Frozen Arnold Palmers for The Masters
From Carrie Morey's Hot Little Suppers cookbook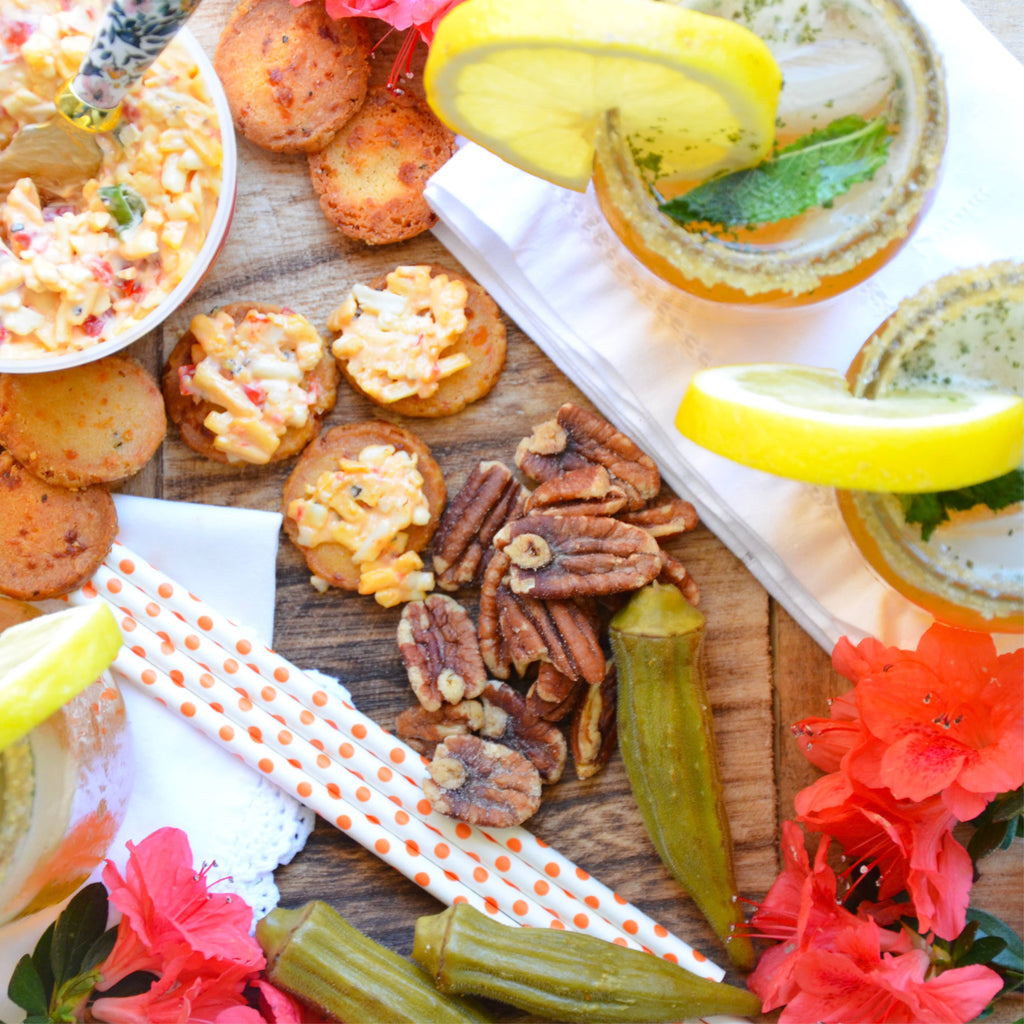 Ingredients
• Sweet Tea
• Lemonade
• Rum
• Fresh Mint
• Lemon Slices
• Turbinado Sugar (garnish)
It's that time of year again... the azaleas are blooming, warm weather is upon us, and the Masters Tournament is in full swing! With Charleston just a short three-hour drive from Augusta, Georgia, this time of year has us feeling extra inspired. Whether you are an avid golf fan who knows all the statistics, or if you're just looking for an excuse to throw a great cocktail party, we have the recipe for you! 
These fool-proof frozen Arnold Palmers make the perfect Masters weekend treat. Keep things easy and breezy with a simple cheese board including our fiery pimento cheese, summer succotash, pecans, and cheese crisps! 
Instructions
Take a lemon slice and rub it all around the rim of your glass.
Roll the glass in Turbinado sugar, then set aside.
In a blender, mix 1/3 part sweet tea, 1/3 part lemonade, 1/3 part rum, fresh mint and ice. Blend until well combined.
Pour frozen Arnold Palmer into the sugar rimmed glass.
Serve with a lemon wedge and extra fresh mint and Enjoy!!
Hot Little Tip
For a non-alcoholic Arnold Palmer, mix equal parts iced tea and lemonade!