Naughty Pimento Cheese Deviled Eggs
From Carrie Morey's Hot Little Suppers cookbook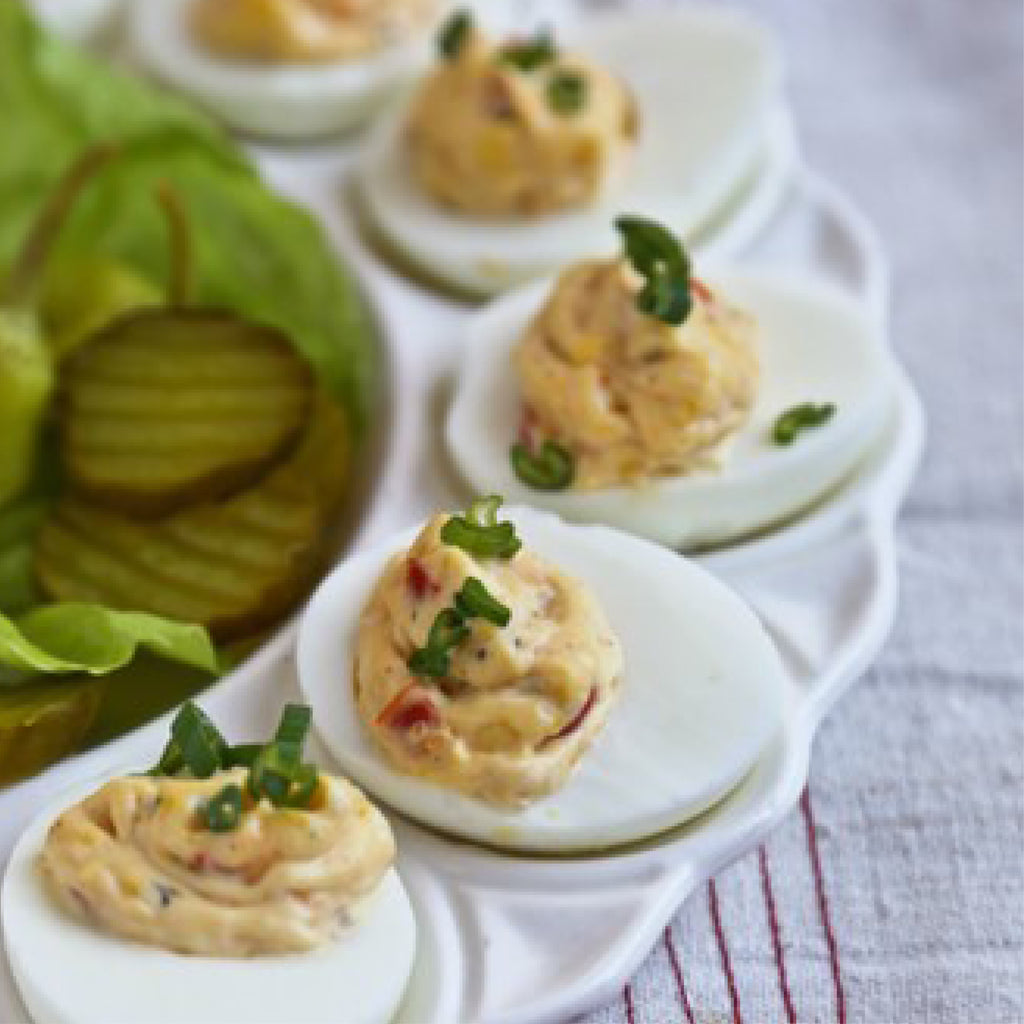 Ingredients
• 12 eggs
• 1/2 cup mayonnaise
• 3/4 cup Callie's Fiery Pimento Cheese
• Kosher salt and freshly ground pepper
• 1/3 cup thinly sliced green onions and chopped pimentos for garnishing
My husband loves deviled eggs. Although I tried to make myself like them, I was never a big fan. I added fiery pimento cheese, and now I crave them! I call these devilish creations "naughty eggs." They have become part of our regular spring and summertime repertoire.
I recommend investing in a Tupperware egg tray if you are a deviled egg lover. These naughty eggs are easy to make and with the Tupperware container, you can pop them in the cooler and take them to the beach or out on the boat!
Instructions
Boil the eggs for 5 to 7 minutes then peel.

Cut the eggs in half length-wise. Remove the yolks and place in a bowl. Place the whites on a platter or deviled egg dish.

Add mayonnaise and pimento cheese to the yolks. Season with salt and pepper. Fluff with a fork.

Spoon the filling into a resealable plastic bag, cut off one bottom corner of the bag and pipe the yolk mixture into the centers of the whites.

Garnish your naughty eggs with green onions or pimentos.
Shop the Post
Hot Little Tip
Once you try "naughty" eggs, you won't go back!