Nicci's Creamed Corn
From Carrie Morey's Hot Little Suppers cookbook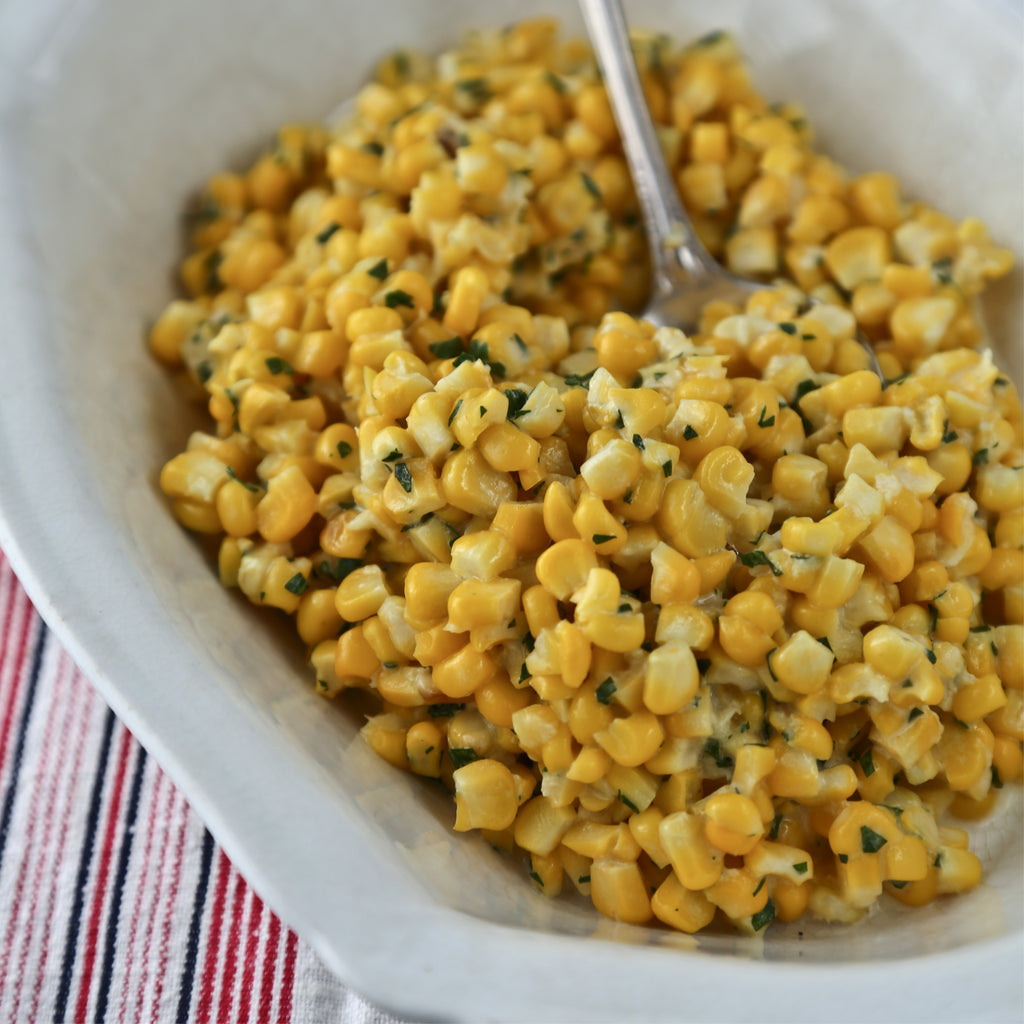 Ingredients
• Kosher salt
• 5 ears corn, shucked
• 2 tablespoons butter
• 1 cup whole milk
• Leaves from 4 sprigs fresh tarragon, chopped
My dear friend Nicci is the one who suggested I add fresh tarragon to creamed corn. To be honest, the idea did not appeal to me, but I gave it a try and fell in love. Every once in a while I don't mind being proven wrong... at least in the kitchen! 
Instructions
Bring a large pot of salted water to boil. Cook the corn 5 minutes. Drain, cool, and cut the kernels from the cobs.
Melt the butter in the cast-iron skillet on low heat. Add the corn and cook, stirring constantly, for 3 minutes.
Increase the heat to medium. Slowly add the milk and stir until almost all the milk is absorbed. Taste and adjust the salt. Remove from the heat and stir in tarragon.
Makes 4 servings
Hot Little Tip
I add fresh tarragon to my cream corn and it makes all the difference!