Homemade Popcorn
From Carrie Morey's Hot Little Suppers cookbook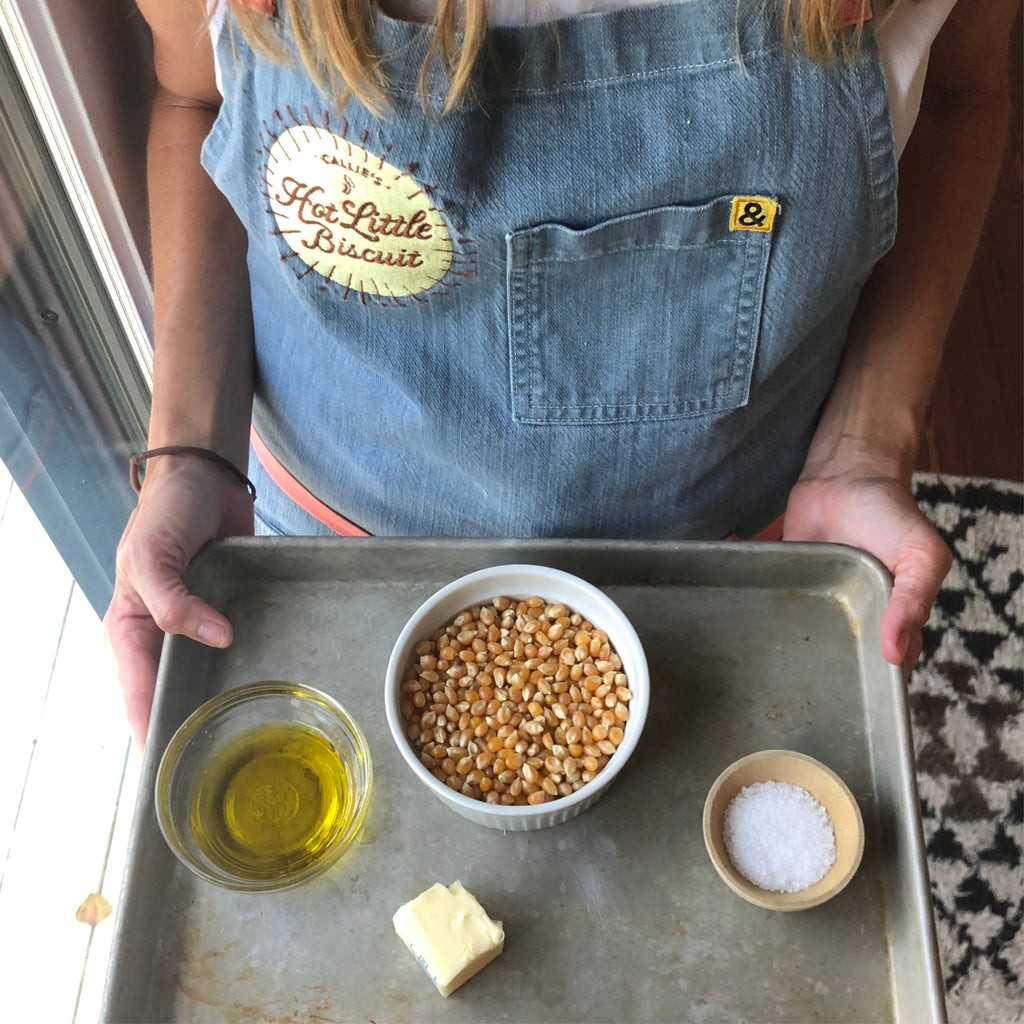 Ingredients
• 3 tablespoons olive oil
• 3/4 cup popcorn kernels
• 2 teaspoons kosher salt
• 2 to 4 tablespoons colored sprinkles (optional)
• 6 quart pan with a lid
Popcorn is one of those quick and easy, never fail snacks! My girls love it when I make popcorn at home. I personally love how versatile it is! You can dress it up however you like for different occasions... add M&M's and sprinkles in a fun "confetti" effect, or make it savory with Parmesan and herbs for a movie night. 
Instructions
Heat the oil in a 6-quart (or larger) saucepan on high heat.
Add the kernels and 1 teaspoon of the salt. Cover with a lid.
When the kernels begin to pop (after about 2 minutes), shake the pan to distribute the kernels in an even layer. Cook, shaking the pan every now and then, until the rate of kernels popping slows down (about 5 minutes).
Turn down the heat to medium and continue shaking the pan until the popping stops. Remove from the heat to avoid burning.
Pour the popcorn into a large bowl and sprinkle with the remaining 1 teaspoon salt and sprinkles.
Hot Little Tip
The best part about popcorn: versatility!