Savory Thyme Butter
From Carrie Morey's Hot Little Suppers cookbook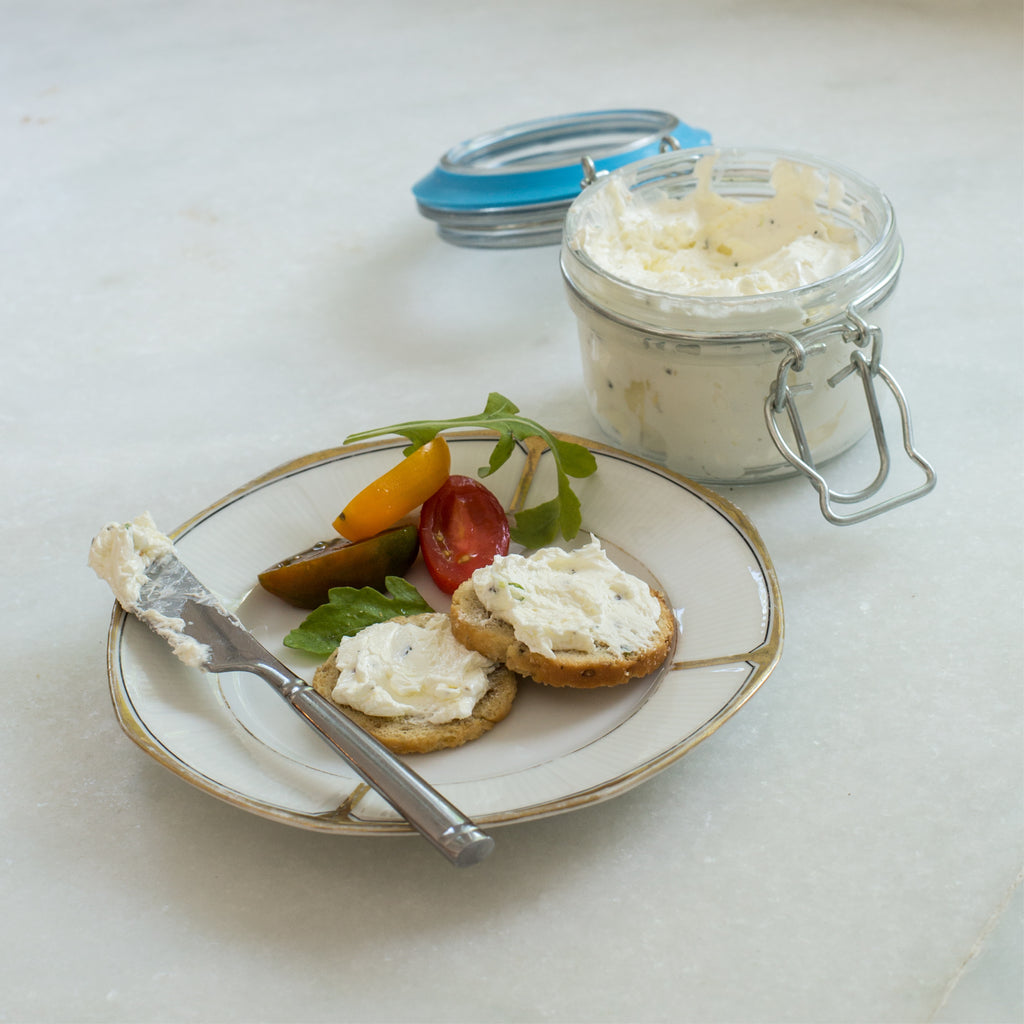 Ingredients
• 8 tablespoons (1 stick) butter, at room temperature
• 1 clove garlic, minced
• 2 tablespoons minced green onion (1 onion, white and green parts)
• 1 teaspoon minced fresh thyme, or more to taste
• Kosher salt and freshly ground black pepper (more than you think you'll need)
• Makes about 2/3 cup
The best thing about this savory topping is that you more than likely already have these ingredients in your kitchen, and whipped butter is so versatile. Try this savory butter on bagels, steaks, and baked potatoes. You can shape the butter into a log, wrap it in plastic, and freeze to keep on hand for those holiday appetizers, or even as a post holiday dinner snack. 
Instructions
Combine all the ingredients in a bowl with a rubber spatula, or whip with a handheld mixer.
Transfer to a ramekin, cover with plastic wrap, and store in the fridge, or roll into a log on plastic wrap and freeze until ready to use.
Hot Little Tip
This butter pairs with EVERYTHING... I mean it! I use it to dress my steaks, roasted veggies, and biscuits, of course. It also does well in the freezer so you can make batches ahead of time and gift them to neighbors for the holidays!