Our Award-Winning Blueberry Shortcake Biscuit Recipe
From Carrie Morey's Hot Little Suppers cookbook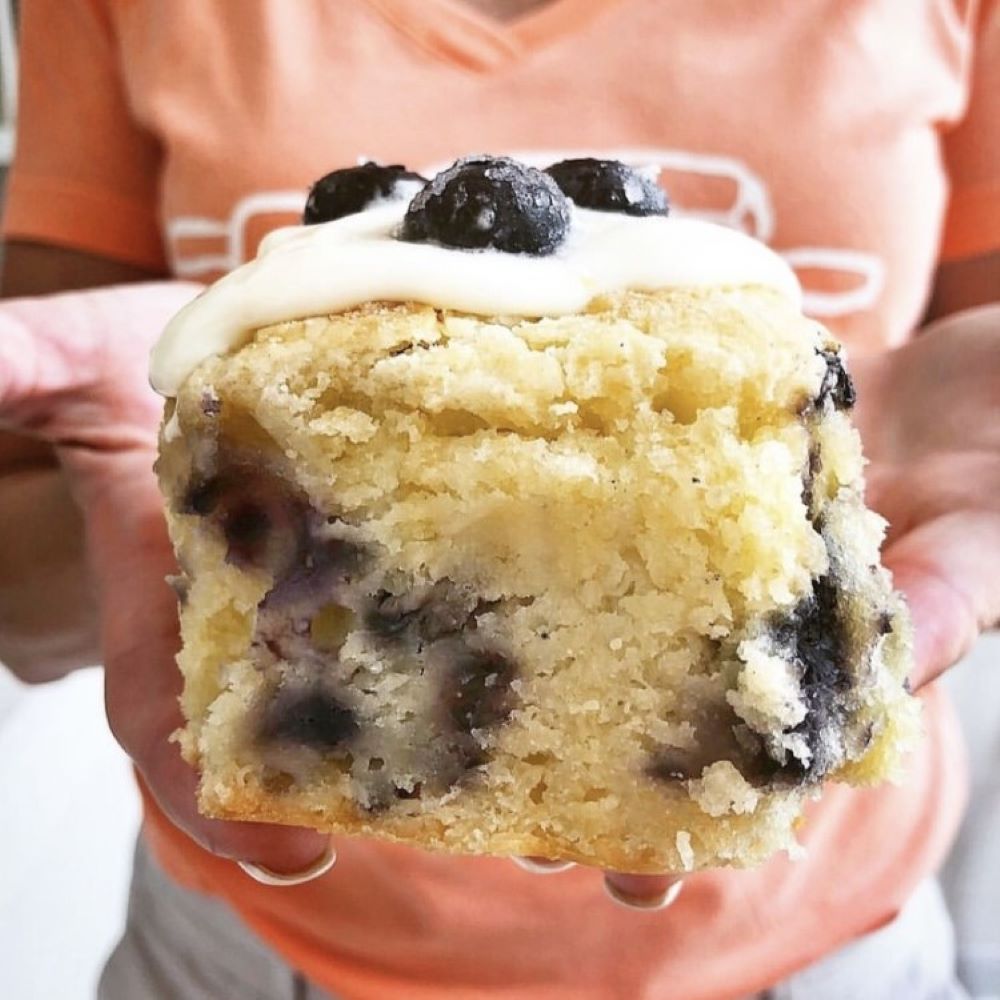 Ingredients
• 2 cups Self-rising flour
• 10 Tablespoons salted butter, divided
• 1 Teaspoon of vanilla added to your buttermilk
• 1 cup of blueberries
• 1/4 cup of white sugar
• 3/4 to 1 cup buttermilk
• Turbinado sugar for dusting
If you've been in the Callie's family long, you are very familiar with this legendary biscuit, made with real fresh blueberries. It's a sofi Award Winner for a reason! 
We created the blueberry biscuits for a seasonal weekend special at the Callie's Hot Little Biscuit eateries. As our customers raved about the special made with real blueberries, I knew our online shoppers would love them too. In 2021, this hot little biscuit won the Silver sofi Award for the Breads category. 
I enjoy adding a savory element when eating these sweet, fluffy blueberry biscuits served with homemade icing. Crispy bacon and cheese grits are perfect additions to make this a delicious brunch!
For additional tips and techniques on handcrafting your biscuits, be sure to visit the "Callie's Award Winning Buttermilk Biscuit Recipe and Techniques" for valuable insights.
Instructions:
Preheat oven to 375 degrees.
Place 2 cups of the mix into a large bowl.
Add 8 tablespoons of salted butter and work it into the mix in a snapping motion with your fingers until your mix is the consistency of grated Parmesan cheese.
Add the sugar to the flour mixture.
Add the blueberries to the mixture.
Make a well in the center of the dough, add vanilla and buttermilk, and combine until the dough is wet and sticky.
Dust the dough, rolling surface, rolling pin, and a 2-inch biscuit cutter very liberally with the remaining biscuit mix.
Dump the dough onto a floured surface. Roll dough to ½-inch thick. Using the floured biscuit cutter, cut straight down into the dough, starting from the outside edge of the dough and working in.
Place biscuits on a parchment-lined baking sheet with sides. The biscuits should touch each other on the pan.
Brush with 2 tablespoons butter.
Bake for 16-18 minutes, turning the pan halfway through and continuing to bake until the tops are a light golden brown.
Top with turbinado and icing.
Shop the Post:
Not in the mood to bake? Buy our frozen Iced Blueberry Biscuits, just simply reheat them!
Hot Little Tip
Switch your blueberries for any other berry for a delicious berry assortment!