Carrie's Caramelized Onion Dip
From Carrie Morey's Hot Little Suppers cookbook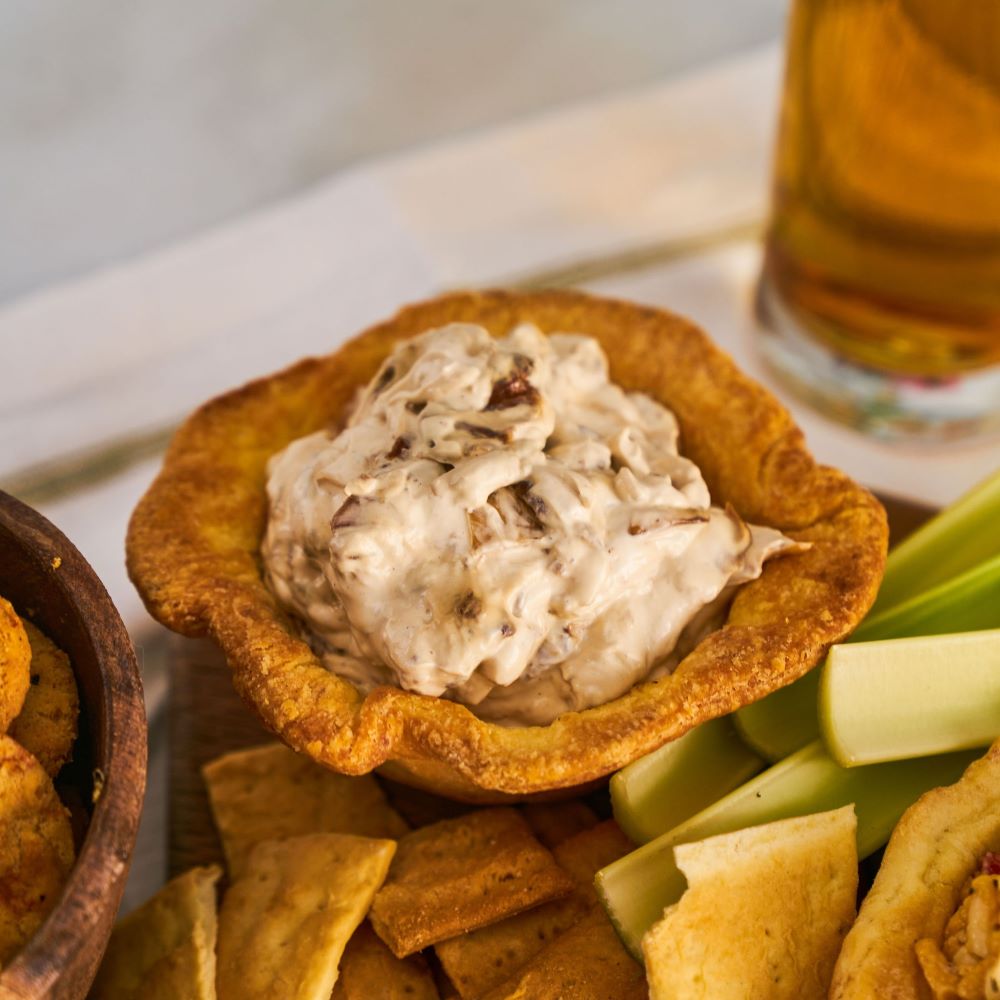 Ingredients
• 4 tablespoons (1/2 stick) butter
• 2 teaspoons vegetable oil
• 2 cups diced yellow onions
• 3 cloves garlic, minced
• 3 dashes of Worcestershire sauce
• 1 (8-ounce) container of sour cream
• 1/2 cup mayonnaise
• Kosher salt and freshly ground black pepper
When we in the South say "come by and see us," we mean it. No need to call first or schedule a time. If we're home, we'd love to see you. There are a few items I always have on hand for when friends or family drop-in so I'm always prepared to feed them. The most important one (at least to my husband) is my Caramelized Onion Dip.
This French onion dip is impossible to stop eating and pairs with pretty much anything you have on hand such as chopped green onions, potato chips, carrots, celery, pretzels, or biscuit crackers. 
Instructions:
Melt the butter into the oil in a saucepan on medium-low heat. When hot and bubbling, add the onions. Cook slowly, adding the garlic after 5 minutes. Cook 20 to 30 minutes to caramelize the onions to golden brown.
Stir in the Worcestershire. Remove the onions from heat and place in a bowl to cool.
Once cooled, stir in the sour cream and mayonnaise. Cover and refrigerate for the flavors to marry.
Before serving, season with salt and pepper to taste. 
Enjoy with our Sea Salt Biscuit Crackers. 
Shop this post:
Hot Little Tip
For special occasions, whip this dip!