Chimichurri
From Carrie Morey's Hot Little Suppers cookbook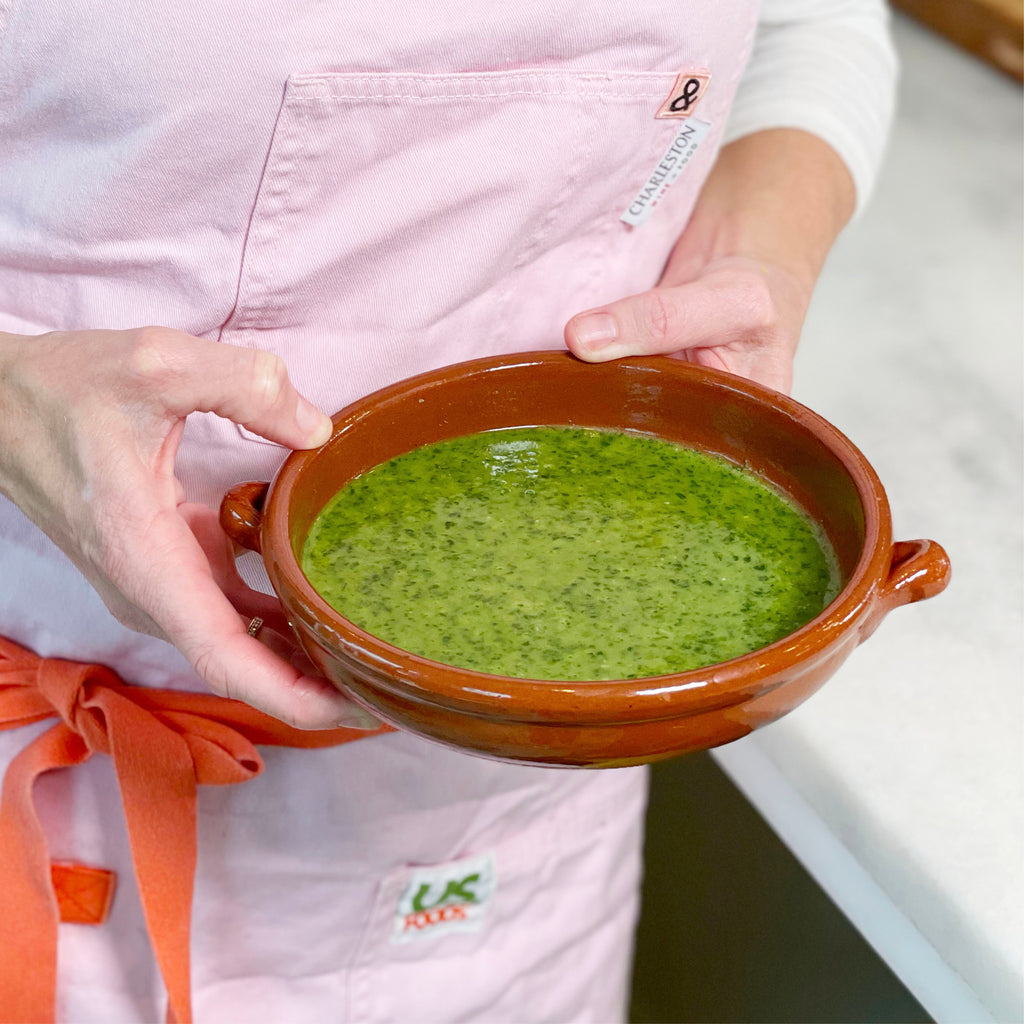 Ingredients
• 2 loosely packed cups chopped fresh cilantro
• 1 cup loosely packed chopped fresh flat-leaf parsley
• 5 cloves garlic, coarsely chopped
• 3 green onions, coarsely chopped (white and green parts)
• 1/2 jalapeño chile, seeded and coarsely chopped
• Juice of 1/2 lime
• 1/2 cup red wine vinegar
• 1 cup olive oil
• Kosher salt and freshly ground black pepper
The first time I made this dish was the night we moved into our new house. I absolutely love living in the Old Village of Mount Pleasant. My girls have numerous friends in the neighborhood and we are biking and walking distance from school and Shem Creek.
For our first supper, we rode our bikes to pick up local shrimp from the dock and then over to Mount Pleasant Seafood for some freshly caught snapper. I top the dish with chimichurri sauce and microgreens. Enjoy!
Instructions
Place the cilantro, parsley, garlic, green onions, and jalapeños into a food processor. Pulse a few times.
Add the lime juice and vinegar and pulse to combine.
With the machine running, slowly add the olive oil while pulsing until the mixture is combined and is sauce like. Season with salt and pepper to taste.
Hot Little Tip
Chimichurri sauce is a great topping to pair with a variety of meats!