Pull-Apart Christmas Tree Cheese Bread
From Carrie Morey's Hot Little Suppers cookbook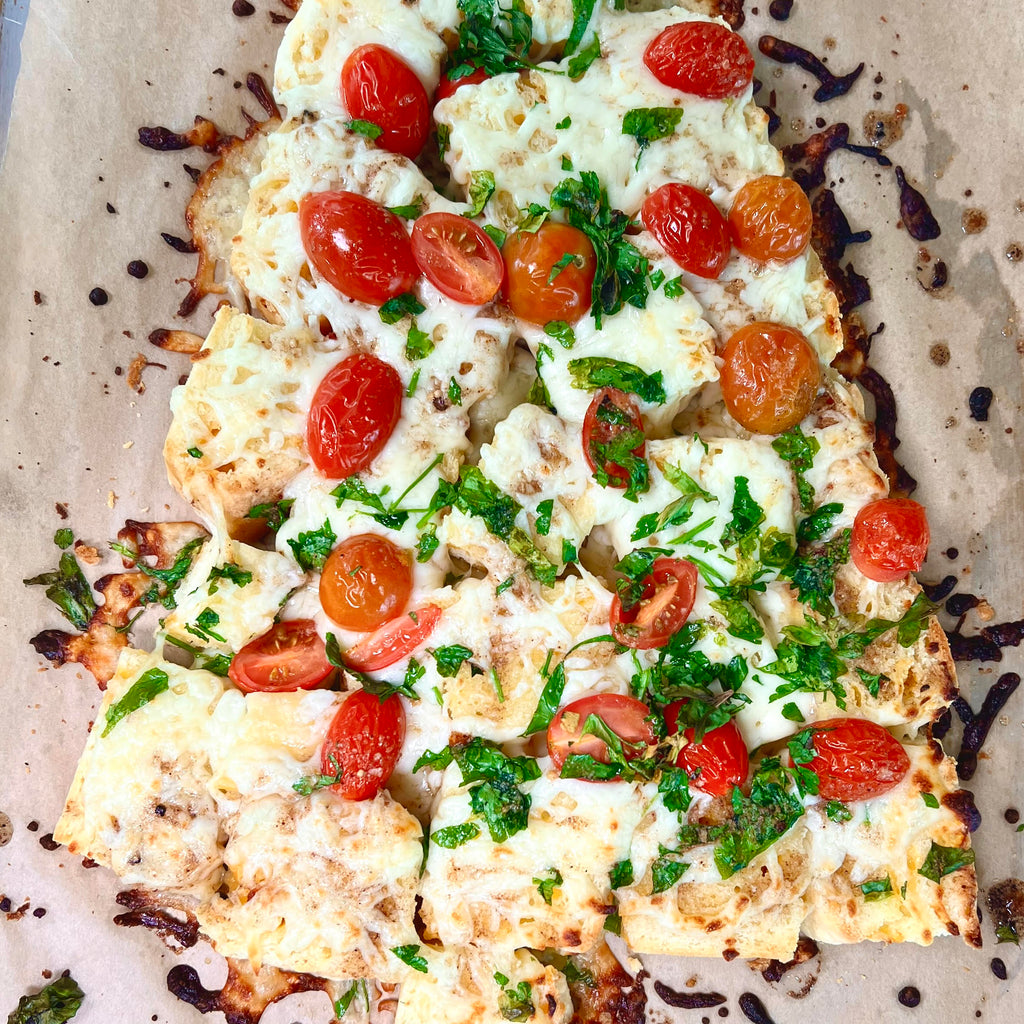 Ingredients
• 12 pieces of Sharp Cheddar Biscuits
• 1 cup shredded cheese
• Cherry Tomatoes
• Parsley
• Garlic Butter
Finding the perfect recipe for holiday parties can be overwhelming. I always look for something that is simple to throw together but offers a bit of creativity! This pull-apart cheesy bread using Callie's Hot Little Biscuit sharp cheddar biscuits is a great appetizer for Christmas parties with the festive Christmas tree design! 
Tips for Your Holiday Bread
Every holiday table needs to have some sort of bread, or biscuits and your bread service should always be served warm but hot is even better!
Don't forget the butter!! Everyone should have their own portion - and don't skimp.
Instructions
Thaw the biscuits on your counter or in your fridge the night before you bake them.

Preheat oven to 350 F.

Cut up thawed Callie's Hot Little Biscuit Sharp Cheddar biscuits in half.

Chop cherry tomatoes and parsley.

Melt butter. Tip: add some garlic powder or other seasoning for an extra kick.

Place biscuits in a tree design on a parchment lined, rimmed baking sheet.

Generously cover with cheese, tomatoes, parsley and top with butter.

Bake in oven until the cheese is melted and bubbly - roughly 10-15 minutes.
Hot Little Tip
You can use other Callie's Hot Little Biscuit flavors like our classic Buttermilk or Cheese & Chive for this recipe.