John's Eggnog
From Carrie Morey's Hot Little Suppers cookbook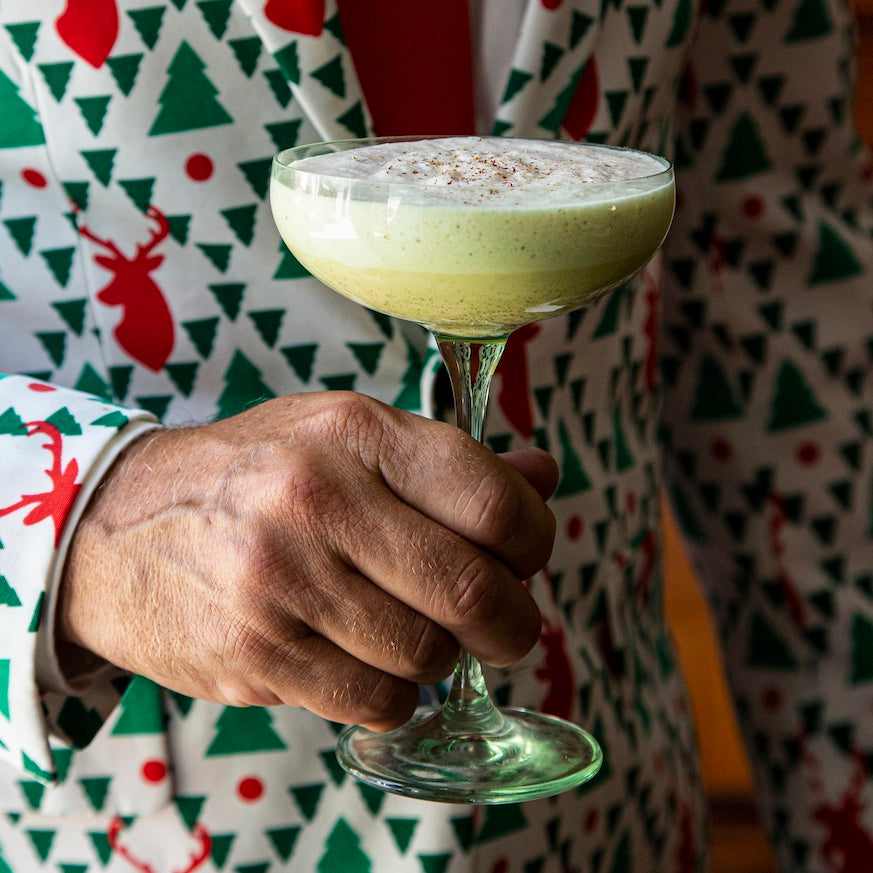 Ingredients
• 12 large eggs, yolks and white separated
• 1/2 teaspoon vanilla extract
• 1/2 teaspoon ground cinnamon
• 1/4 teaspoon allspice
• 1/4 teaspoon salt
• 1 cup sugar, divided
• 1 cup whole milk
• 1 cup heavy whipping cream
• 1 cup bourbon
• 1 cup rum
John makes this eggnog every year for our Christmas Eve party. He ladles it from a massive serving bowl. The next morning, our Christmas tradition is to add a splash of the leftovers to our coffee. It takes the bite off the party from the night before, a little early-morning hair of the reindeer to help us get back into the holiday cheer. It's not a rare thing to see a neighbor amble over in a bathrobe and slippers with their coffee mug extended for their own little splash of John's holiday elixir! 
You can see a laughable moment of John making last year's eggnog while monitoring the football game for his fantasy football league in season two of How She Rolls. Watch the episode here!
INSTRUCTIONS
In a large bowl, combine the egg yolks, vanilla, cinnamon, allspice, salt, and half cup of the sugar. Whisk together. 
In a medium bowl, using a stand mixer or hand mixer, beat the egg whites on medium-high speed while gradually adding the remaining half cup of sugar. Continue to beat until stiff peaks form– this will take a couple of minutes.
Gently fold the egg white mixture into the egg yolk mixture until combined. 
Slowly add the milk, heavy cream, bourbon, and run. Stir until well combined. 
Chill and stir the eggnog again before serving. 
Hot Little Tip
Use any leftover eggnog in your morning coffee for a little "hair of the reindeer"!