GoGo's Killer Cookies • No-Bake Cookie Recipe
From Carrie Morey's Hot Little Suppers cookbook
Perfect to keep in your freezer at all times!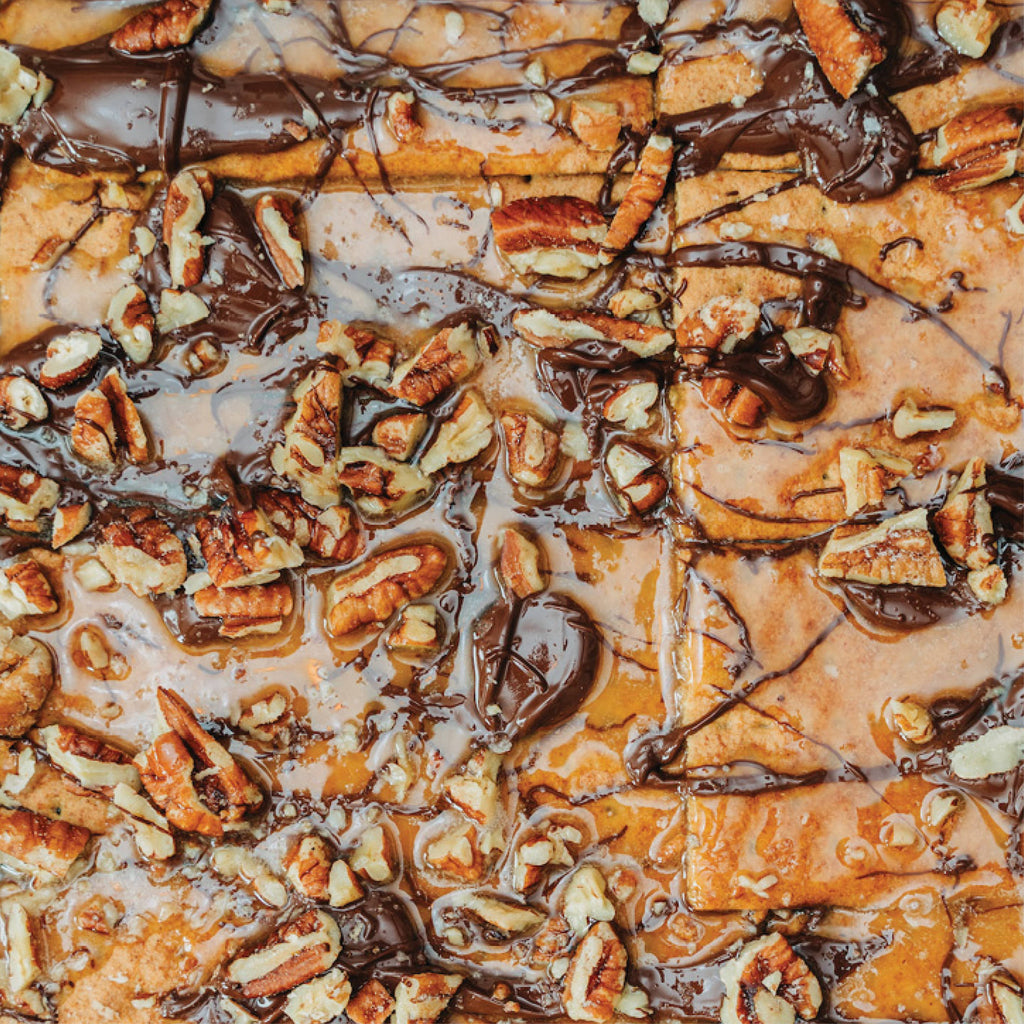 Ingredients
• 10 ounces graham crackers (2 sleeves)
• 1 cup (2 sticks) butter
• 1/3 cup sugar
• 2 ounces chocolate chips, melted
• 1 cup crushed pecans
Our family friend GoGo is one of those people who has a huge personality and lives life to the fullest. She lives in Laramie, Wyoming, and when we're out West, my girls love to visit with her. They go straight to her closet and dress up in her exotic clothes and hair pieces from her travels all over the world. She loves to entertain . . . cooking, not so much. She hosts plenty of parties, but there's no food in her house or plans for dinner. But she does keep cookies in her freezer for hungry visitors.  
Whenever my family visits, my girls cannot stop talking about these killer cookies! They are super simple and a great way to get kids in the kitchen. Serve them up all holiday season with different variations like orange M&M's for Halloween or green and red candies for the holidays! 
Instructions
Line a rimmed baking sheet with parchment paper.
Arrange the graham crackers in a single layer on top of the parchment paper, covering the whole baking sheet.
In a sauté pan, melt the butter and sugar. Whisk constantly until bubbly and foam rises in the pan.
Pour the butter mixture over the graham crackers, then spread it with a spatula, making sure to cover all of the crackers.
Using a spoon, drizzle melted chocolate over the graham crackers, then sprinkle the crushed pecans on top.
Freeze for at least 1 hour.
Remove the cookies from the freezer and break them into pieces. Store leftovers in the freezer.