Lemon Butter Cast Iron Shrimp
From Carrie Morey's Hot Little Suppers cookbook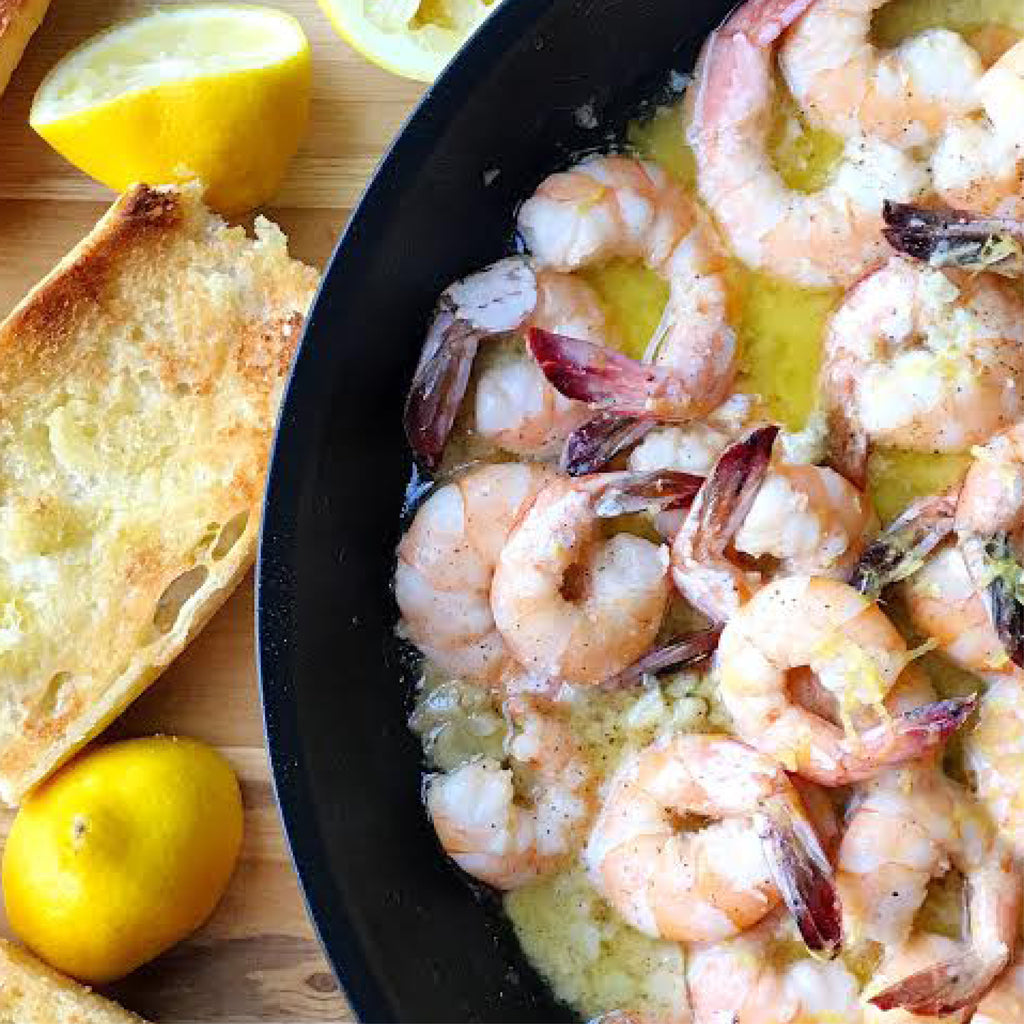 Ingredients
• 1 pound large shrimp, peeled and deveined
• 1 stick butter
• 12 cloves garlic, minced
• Juice and zest of 2 lemons
• 1 tablespoon olive oil
• Salt and pepper to taste
• Crusty bread
Every so often my mom, Callie and my brothers come over for family meal.  With all of us "cooks" in the kitchen, it is so fun to work together prepping for the meal.  It starts really through a series of texts in the days before, talking about what we are all craving...  This shrimp recipe was a last minute thought--an add on to a Sunday supper that really ended up being the star of the show!  It proves that simple is always better and a couple great ingredients equal some amazing home cooked food!
Instructions
Heat a large sauté pan or cast iron to medium high heat.
Add in the butter, 1 tablespoon olive oil, garlic, lemon juice, salt and pepper. Cook for 1-2 minutes.
Once pan is hot, add the shrimp. Cook for 5-6 minutes or until shrimp turn pink and are cooked through.
Add the lemon zest to the cooked shrimp.
Serve immediately with crusty bread to soak up all of the garlic buttery lemon sauce. Enjoy!
Hot Little Tip
Don't skimp on the garlic and lemon! Remember, it doesn't take much sautéing to cook shrimp. Oh, and please devein those shrimp!