Lemon Dijon Mustard Vinaigrette
From Carrie Morey's Hot Little Suppers cookbook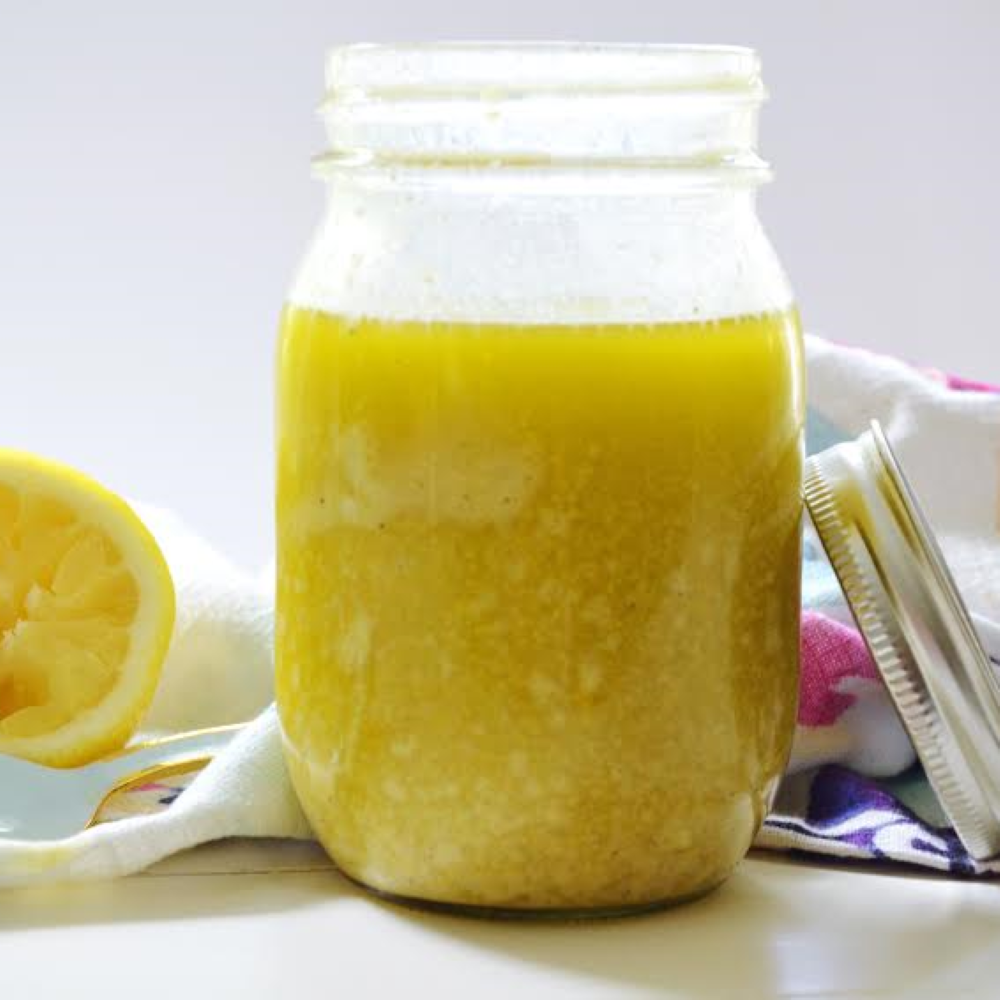 Ingredients
• 2 tablespoons Dijon mustard
• 1 clove garlic, minced
• 1 teaspoon onion, minced
• Juice of ½ lemon
• 1/4 cup white wine vinegar
• 1 cup olive oil
• Salt and pepper to taste
I make this every week at home so we don't buy store bought dressing. It's so hard to find a salad dressing that tastes good and is not with preservatives, a ton of sugar, and ingredients you can't even pronounce! This lemon dijon mustard vinaigrette is much more than an average salad dressing. As you will see in the coming weeks, this vinaigrette can be used for marinating meats, finishing vegetables, and more. It's truly a staple in our refrigerator!
Instructions
Grab a mason jar or any container you have on hand.
Add all of the ingredients into the mason jar.
Shake until everything is combined.
Keep refrigerated until ready to use.
Enjoy!
Hot Little Tip
I love using this vinaigrette in ways other than your typical cold salad!