Roasted Rosemary Lemon Broccoli
From Carrie Morey's Hot Little Suppers cookbook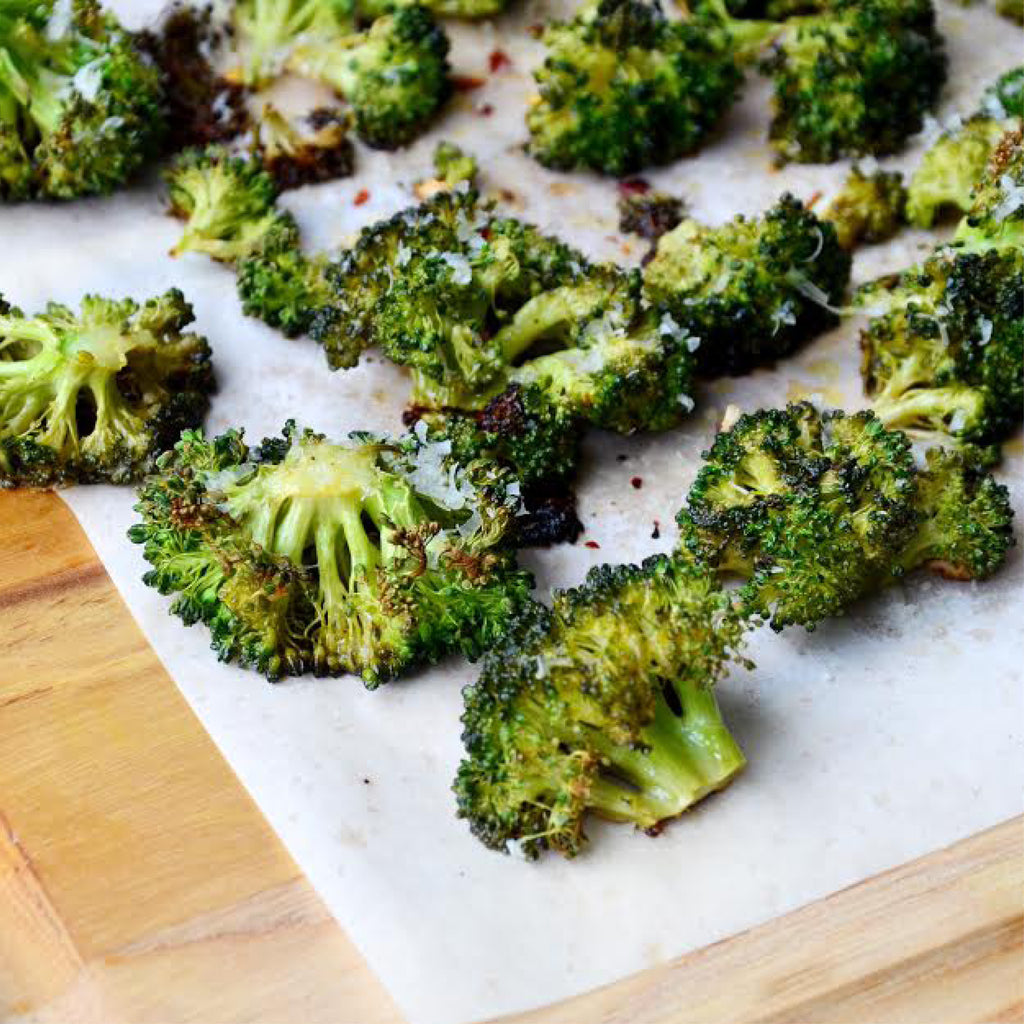 Ingredients
• 2-3 heads of broccoli, rinsed and cut into bite-sized pieces
• 2 tablespoons fresh rosemary, chopped
• 3-4 tablespoons of lemon Dijon vinaigrette
• Salt and pepper to taste
• Juice of ½ lemon
• Pinch of red chili flakes
• Pecorino cheese for garnish
My daughter, Sarah claims that her favorite vegetable is broccoli, although when I serve it for supper, it mysteriously is the last thing left on her plate!  To be honest, it's not my favorite either so I set out to make myself – and Sarah – love the broccoli she claims is her favorite! The trick is my versatile Lemon Dijon Mustard Vinaigrette!
This quick and easy roasted vegetable recipe is perfect for your rushed weeknights because it's just a few ingredients. Roasting vegetables in the oven will make you look like a culinary superstar.  I just might have a new favorite veggie after all!
Instructions
Preheat your oven to 400 degrees.
Line a baking sheet with parchment paper.
In a large bowl toss together the broccoli, rosemary, Lemon Dijon Mustard Vinaigrette, salt, and pepper.
Spread the broccoli out into a single layer on the parchment-lined baking sheet. Roast for 25-30 minutes or until the edges of the broccoli are slightly charred and crispy.
Remove from oven. Squeeze the lemon juice all over the broccoli. Sprinkle with red chili flakes. And grate as much pecorino cheese as you desire over the broccoli. Enjoy!
Hot Little Tip
This lemon dijon vinaigrette comes in handy every week at my house! If I'm not using it in my roasted broccoli, I am topping fish or salads with it!