Memorial Day Jerk Chicken
From Carrie Morey's Hot Little Suppers cookbook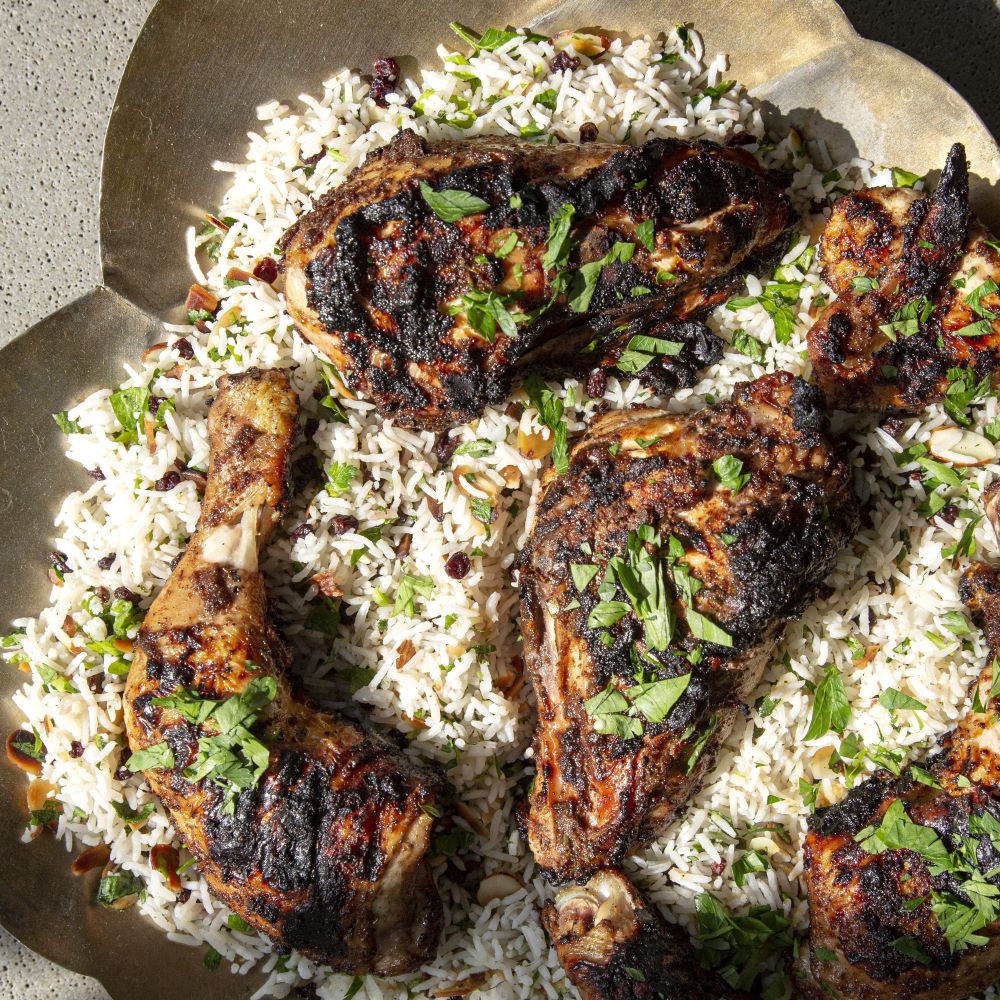 Ingredients
• 5 bay leaves, crumbled then chopped
• 1 teaspoon cayenne pepper
• 1 teaspoon ground cinnamon
• 1 teaspoon ground nutmeg
• 1 teaspoon salt
• 2 teaspoons ground ginger
• 1 tablespoon allspice
• 1 tablespoon garlic powder
• 1 tablespoon onion powder
• 1 tablespoon chopped fresh rosemary
• 1 tablespoon chopped fresh thyme
• 2 tablespoons firmly packed light brown sugar
• 2 tablespoons turbinado sugar
• 2 tablespoons white vinegar
• Zest and juice of 2 limes (about 2 teaspoons zest and 3 to 4 tablespoons juice)
• 1/2 cup olive oil
• Salt and freshly ground coarse black pepper to taste
• 1 whole chicken, cut into 8 pieces (or 8 chicken pieces of your preference)
What should you serve with Jerk Chicken?
For a hot Memorial Day weekend, serve with a cold salad like the Grapefruit and Avocado Salad or Cucumber & Avocado Summer Salad with Biscuit Croutons.
Instructions
Hot Little Tip
For the hot summer days in the South, throw this delicious chicken on top a cold, refreshing salad.