Sheet Pan Shrimp & Sausage
From Carrie Morey's Hot Little Suppers cookbook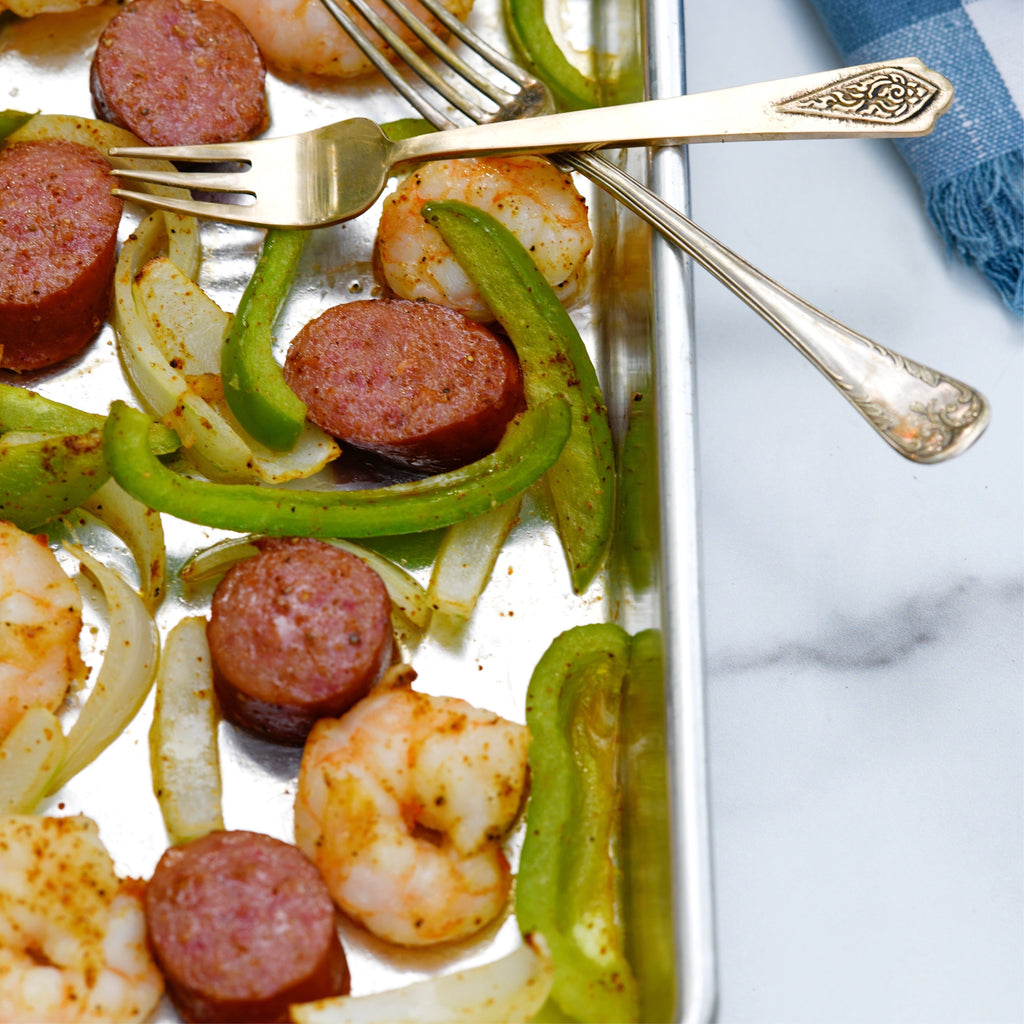 Ingredients
•1 pound shrimp, peeled and deveined
• 1 pound smoked sausage, cut into ½ inch thick pieces
• ½ onion, sliced
• 1 green bell pepper, sliced
• 3 tablespoons olive oil
• 1 teaspoon paprika
• ½ teaspoon celery salt
• 1 teaspoon ground mustard
• ¼ teaspoon cayenne
• Fresh cracked pepper
This is a great meal for when you have literally no inspiration for dinner and no time!  I'll either get my girls to go or I will ride my bike down to the docks at Shem Creek for some shrimp. When royal red shrimp are in season at Abundant Seafood, I stock up! They are so delicious and only available certain times a year. Of course, you can use any shrimp for this dish. Pair the shrimp with my ever favorite smoked sausage, onions, and peppers. I like to serve this with a salad as a quick and healthy meal that is delightful! 
Instructions
Preheat oven to 400°F.
Line a baking sheet with parchment paper and set aside.
Combine everything in a large bowl tossing to coat.
Pour out onto the parchment-lined baking sheet making sure not to overcrowd the pan. Use two baking sheets if necessary.
Bake for 12-14 minutes or until the shrimp are pink and cooked through.
Serve immediately and Enjoy!
Hot Little Tip
An in a pinch tip is to always have smoked sausage in your freezer. They are flavorful and can be paired with a variety of ingredients!