Spring Rolls with Guest Little Chef Ellie Hudgins
From Carrie Morey's Hot Little Suppers cookbook
"The key is to roll and tuck tightly!" ~Chef Ellie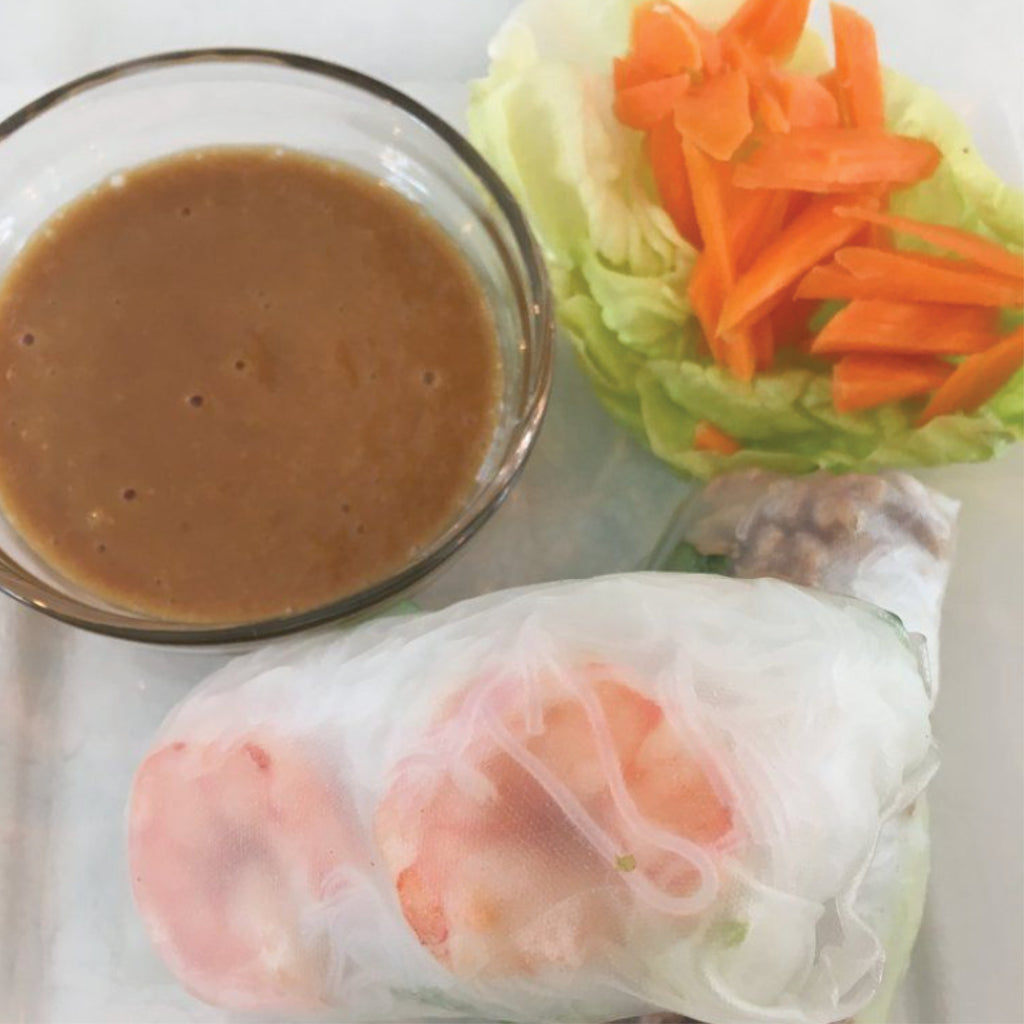 Ingredients
• Spring roll paper
• Warm water to dip the spring roll wrappers
• Thinly sliced cucumber
• Washed and stemmed cilantro
• Washed and stemmed mint
• Cooked shrimp
• Cooked ground pork (optional)
• Vermicelli rice noodles, cooked and drained

Pineapple-Peanut Butter-Hoisin Sauce
• 10 ounces of Hoisin sauce
• 12 ounces of freshly cut pineapple with the juices
• 3 tablespoons of peanut butter
• 1 teaspoon of Sriracha
• 1 teaspoon sugar
• Blend all of the above ingredients until smooth.
Hot Little Tip
I love getting kids in the kitchen when they are little. Small tasks like measuring and getting dirty in the kitchen can teach them so much. For this recipe, I especially love that they are eating healthy and assembling their own spring rolls with their favorite veggies and herbs!