A Cup, A Cup, A Savory Cobbler
From Carrie Morey's Hot Little Suppers cookbook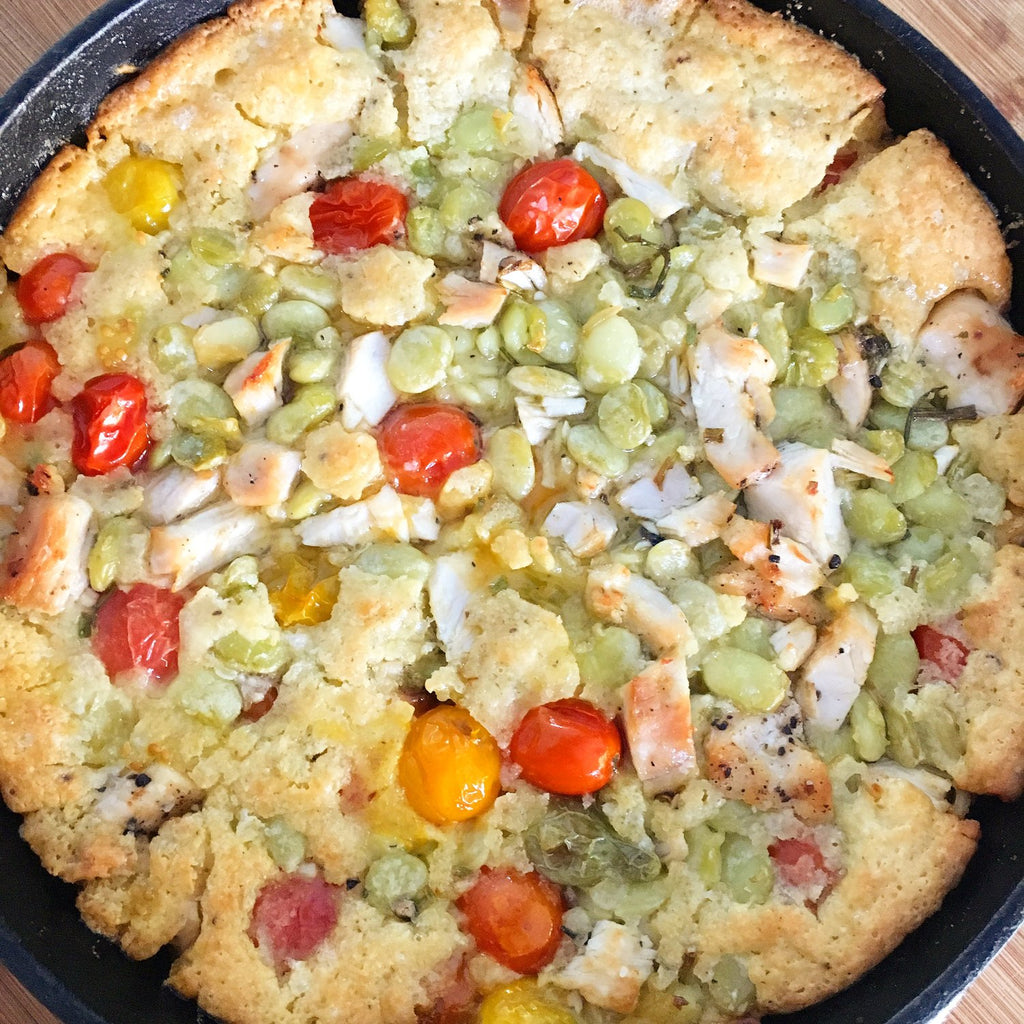 Ingredients
• 1 stick of salted butter
• 1 heaping cup of cooked butter beans, or any beans or peas you like
• 1 heaping cup of tomatoes, I used heirloom cherry tomatoes
• 1 heaping cup of cooked and chopped chicken, I like boneless chicken thighs
• 1 teaspoon fresh chives, chopped
• Salt and pepper to taste
• Fresh chopped parsley for garnish
Batter Ingredients
• 1 cup of self rising flour
• 1 cup milk
• 1 teaspoon Dijon mustard
We are savoring the last tastes of summer with farmers market tomatoes in a quick savory all in one cobbler. Everyone makes sweet cobblers, but this savory cobbler is a new twist for an all in one supper that is quick, hearty, and scrumptious!
Instructions
Preheat oven to 350 degrees
Whisk the above three ingredients together and set aside
On a stovetop melt the butter in a cast iron skillet.
Once melted pull off the stovetop and add the batter.
Next add the butter beans, tomatoes, chicken, and chives evenly around the skillet
Bake in oven for 40-45 minutes until golden brown.