Back To School Meal Planning: Ideas for Breakfast and School Lunches
From Carrie Morey's Hot Little Suppers cookbook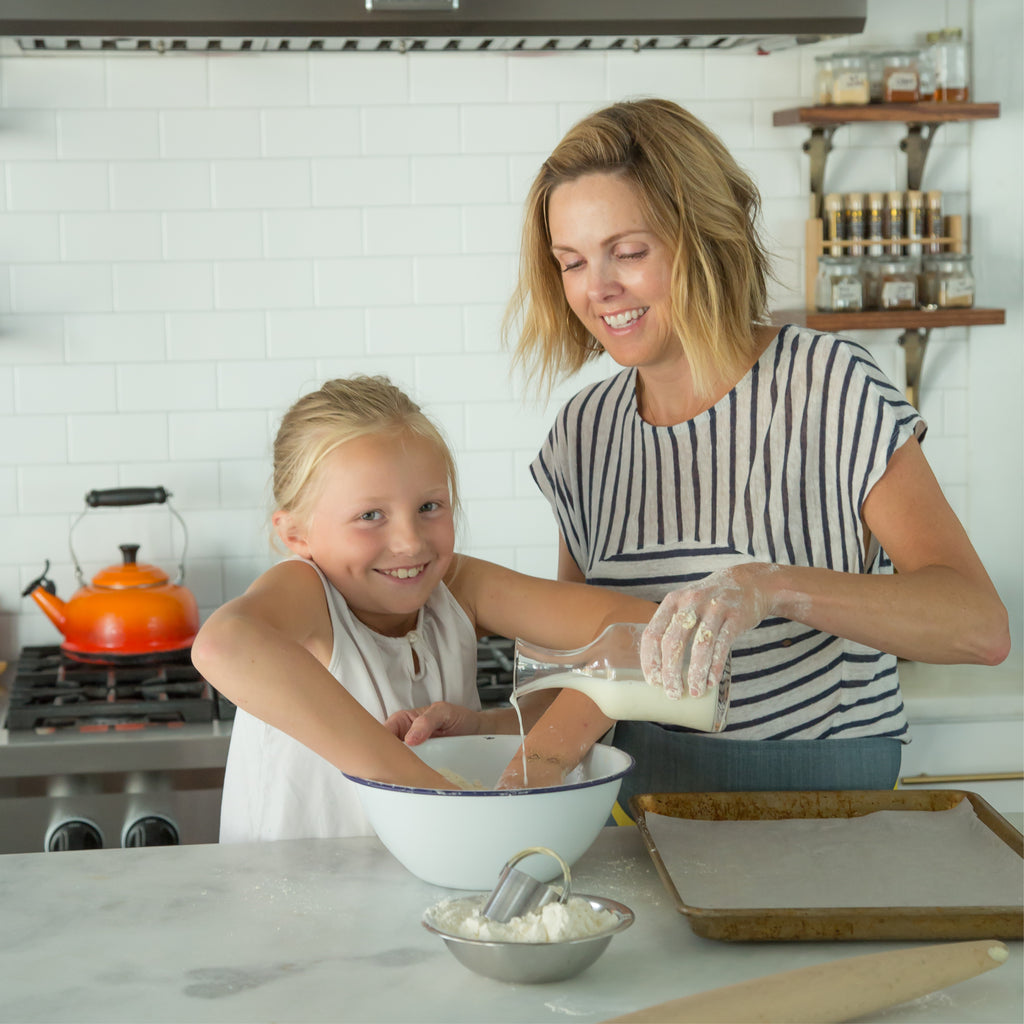 Our top school day must-haves:
• Callie's Hot Little Biscuit Sausage Biscuits
• Bright and shining faces
It is hard to believe that summer time has come and gone. After a year of standing still here in Charleston, my family was thankful to have the chance to do some traveling this summer. Now as September approaches, it is time to get back into a routine! Adjusting the whole family to regular sleep schedules and meals again can be a task, but thankfully we've put together a few of my foolproof tricks to meal prep for the first day of school and beyond! 
1. Start Breakfast... at Night!
Overnight Grits are a go-to in my household. I make mine in a crock pot but you could also use a dutch oven on the stove. In the morning, stir in salt, pepper, and cream or milk; then fill your bowl and top with your favorite accoutrements. My favorites are pimento cheese, crumbled bacon, and whatever fresh herbs I have on hand! 
2. Get a pep in your step! 
Our Callie's Biscuit Blend Coffee comes from dark roast beans with a buttery sheen. Pro Tip - I add a pinch of salt to my grounds to enhance the flavor of the full pot of joe! I even love using this dark roast as teacher gifts with a Callie's Hot Little Biscuit Eatery gift card! 
3. An All-Natural Breakfast Sandwich
Forgo the microwave! Our new Sausage Biscuits satisfy the craving of savory, spiced sausage biscuit but without the preservatives. The all-natural patty comes from Jones Dairy Farm, a seventh generation family owned company in Wisconsin. It is fully cooked and made with the highest quality fresh pork and all-natural spices. Simply wrap in foil, reheat in your oven, and toss them in their backpack for the most delicious school lunch.
4. Cut the Crusts Off... That's Right! 
Everyone knows that pimento cheese tea sandwiches are the perfect appetizer to a Southern dinner party, but did you ever think to put them in your school lunch box? We love them cut into small triangles or in a small dip-able jar with celery and carrots! 
5. A Gold Star Treat! 
Our award winning Cocoa & Cream Cookies are truly a treat for the kids... and mom! Get everyone together for a back to school bash and celebrate a new year with this gold star treat! This hand-rolled cookie dough bakes up a dense dark chocolate cookie that when sandwiched with our fluffy sweet cream center, produces a dessert you'll try to keep stocked for those "gold star" occasions, but will enjoy every day! 
Whatever this year brings, we can help make back to school shopping easy with these quick and easy ideas for school lunches and easy breakfast ideas for kids going back to school. Which idea is your favorite? 
Shop this post
Hot Little Tip
These five back to school basics are essential in my household. We don't go through the school year without them!