Best Fall Desserts
From Carrie Morey's Hot Little Suppers cookbook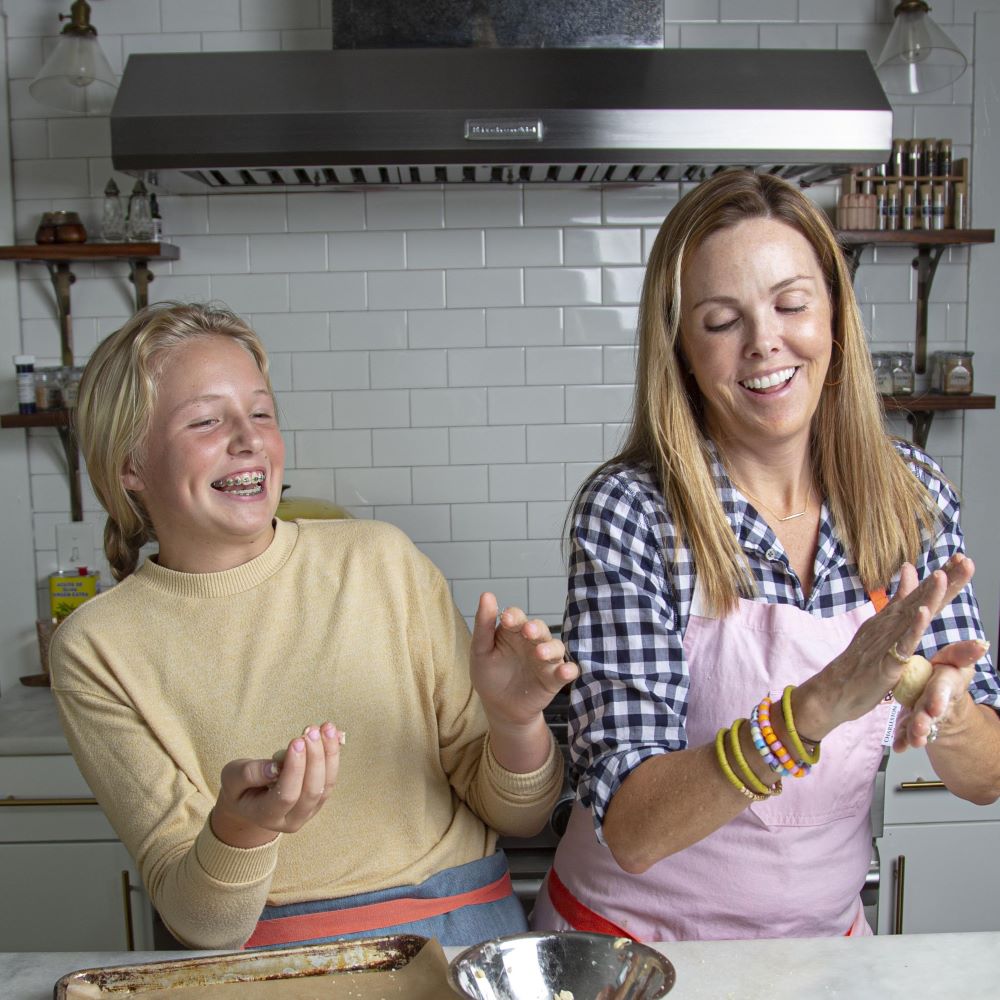 5 Best Fall Desserts for 2022 - Callie's Hot Little Biscuit
Cinnamon, pecans and pumpkin: autumn is here, and it's time to celebrate with new and classic desserts to enjoy. Read our top-five list to find the best ones.
Top 5 Fall Desserts To Try in 2022
Whether for an autumn holiday or just because, desserts are a real delight. They bring people together for a sweet treat at the end of the day. Some families traditionally bake desserts as a team, sharing the work so everyone can enjoy an evening snack sooner rather than later. Find the best fall dessert recipes here that combine the tried-and-true with newer traditions - and find inspiration to invent your own too.
Cinnamon Stickies
Our founder, Carrie Morey, has a lot of fond family memories when it comes to this recipe - big personalities working together in the kitchen, then sitting down at the table to keep the conversation going (after the first few cinnamon-y bites, of course). With the texture of a biscuit and just the right amount of sweetness, they're perfect to eat with friends and family at any time of day. Morning snacks, brunch or dessert - you'll never want to say no to the autumn flavors of cinnamon stickies. They're a best-seller at our Charleston eateries - swing by to try them for yourself! Get the recipe.
Hannah's Special Caramel Apple Pie
What's better for fall than apples? Hannah won a pie contest at the Callie's Hot Little Biscuit bakery by making her grandma's apple pie. You can enjoy making it all by hand or take a few shortcuts for handmade quality on a time crunch. Store-bought crust and caramel sauce will taste just as good because you're eating with loved ones. Add as much or as little cinnamon as you like (Carrie likes to put in a generous helping). Want to see more of our bakery's pie contest? Watch the pie party on How She Rolls, Season One! Get the recipe.


Pecan Sands Cookies
A traditional Christmas dessert staple, these cookies are still welcome in autumn because of the buttery pecans. Better yet, they're very snackable. Make them in a one-bite or two-bite size based on your preferences and the preferences of your guests. (And it's OK for the cook to sneak a few before supper starts!) Kids love working with the powdered sugar and dough, so this recipe is family approved too. Serve them on a big tray, then place them on the dining table where everyone can gather around and talk. They're sure to be a hit at Thanksgiving or Friendsgiving parties. Get the recipe.
Cocoa & Cream Cookies
Complement a seasoned and savory autumn supper with these easy-prep sweets. Just thaw them and they're ready to share. The dense dark chocolate cookies are rich and delicious, and the sweet cream in the middle is so fluffy that it's hard to have to just one of these sandwich cookies. Enjoy the finest ingredients and handmade flavor of our "Moreyos," all with the convenience of frozen desserts. Buy the cookies.
Pumpkin Spice Biscuits
It wouldn't be a fall desserts list without something pumpkin flavored. Made by hand with real pumpkin in small batches, one order will ship a dozen biscuits and will feed four to five people with ease. You can reheat them straight from the freezer or thaw them first - whatever's better for you. The vanilla icing that comes with our Pumpkin Spice Biscuits keeps it simple, so you can have fun in the company of family or guests (without spending more time in the kitchen than you'd like). And if you somehow have any leftovers, they're scrumptious for breakfast too. 
Hot Little Tip
Find other Southern recipes to cook for dessert, brunch and more with the Hot Little Suppers cookbook and Callie's Biscuits & Southern Traditions cookbook.