The Best Buttermilk Biscuit Recipe and Inspiring Ways to Enjoy Them
From Carrie Morey's Hot Little Suppers cookbook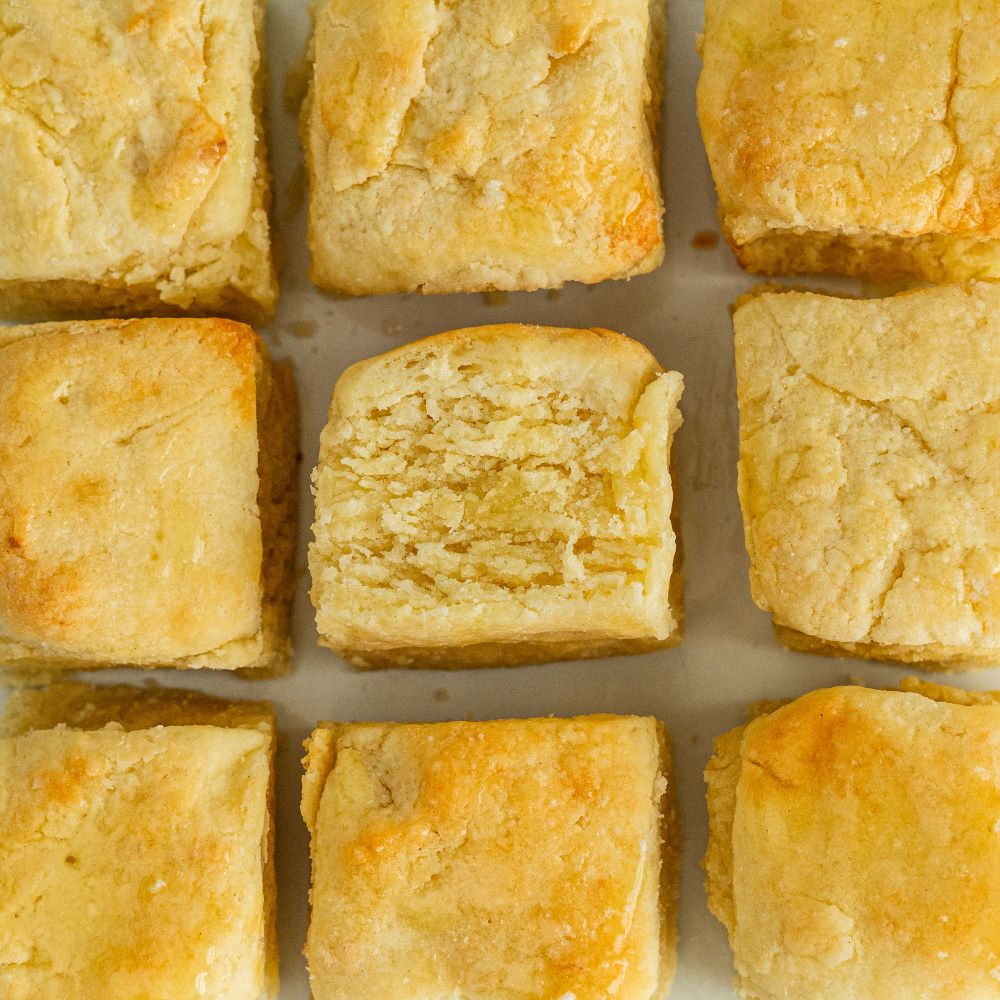 Buttermilk Biscuits
You can't go wrong with keeping at least a dozen of our buttermilk biscuits on hand for breakfast, brunch, entertaining and supper time as well (like a dinner roll).
A cakey biscuit for breakfast, brunch, and entertaining.
A Callie's Hot Little Biscuit is cakey – not flakey! We hand-make our buttermilk biscuits with cream cheese to give them a tender, buttery, and tangy taste. Although the buttermilk biscuits can shine alone, you owe it to your tastebuds to try them stuffed with a petite fried chicken, shrimp salad, or pimento cheese for your next tailgate or tea party.

Learn how to make it at home with our Buttermilk Biscuit Mix and follow along with the Callie's Award-Winning Buttermilk Biscuit Recipe & Techniques blog.
Buttermilk biscuits are more than just a side dish!
You already know biscuits make a great side with your breakfast and the bookends for a tasty sandwich, but Callie's Hot Little Biscuit is more than that. Here is a list of our favorite recipes using buttermilk biscuits:
All recipes below can be used with gluten-free biscuits and gluten-free biscuit mix!
Sandwiches: Reheat your frozen buttermilk biscuits, open them up, and fill them with a recipe from below!
Breakfast: change up this classic breakfast food with a recipe from below.
Appetizers & Sides: really think outside the box by taking your leftover biscuits to turn into croutons, breadcrumbs, and more.
Let's even take it a step further!
While our buttermilk biscuit mix is fantastic for making our biscuits at home, there is so much more you can do with it. 
Shop the Post:
Hot Little Tip
Our signature Buttermilk Biscuits are made with the same How She Rolls biscuit recipe you see Carrie Morey make on the our PBS docu-series, How She Rolls!